Filmography from : Shota Sometani
Actor :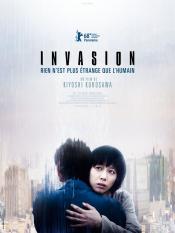 Yocho
,
Kiyoshi Kurosawa
, 2017
Miyuki is seeing apparitions at home and worrying her friend Etsuko. It is time for Miyuki to see a shrink. Etsuko's husband is Tatsuo and comes across something no one would believe, a doctor apparently not of this earth. Etsuko must battle on more than one front to save the earth, her loved ones and her sanity....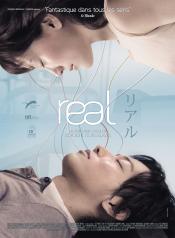 Riaru: Kanzen naru kubinagaryû no hi
,
Kiyoshi Kurosawa
, 2013
Koichi (Sato) and Atsumi (Ayase) are childhood friends who have become lovers. Despite this closeness when Atsumi attempts suicide Koichi is at a loss to understand the circumstances that drove her to do such a thing. Now she is in a coma and Koichi needs to find out the reason. Since Koichi is a neurosurgeon he has access to the latest studies and so he takes part in a medical procedure that will allow him to enter Atsumi's subconscious....
Sadako 3D
,
Tsutomu Hanabusa
, 2012
Akane is a high school teacher who hears a rumor from her students that there is actual footage on the Internet of someone's suicide. The footage is said to drive anyone who sees it to also commit suicide. Akane does not believe the rumor at first, but when one of her female students dies after viewing the footage, she and her boyfriend Takanori are fatefully drawn into the horror that has been created by the man who appears in the suicide...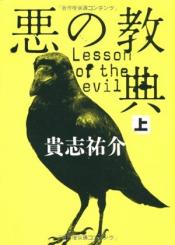 Aku no kyôten
,
Takashi Miike
, 2012
A teacher named Seiji Hasumi who's loved by his students and respected by his peers. However, his outward charm masks his true nature. In reality, Hasumi is a psychopath who is unable to feel empathy for other human beings. Specifically, he has a severe antisocial personality disorder. Because of his mental condition, Hasumi chooses to deal with problems like bullying and overbearing "monster parents" the easy way—by systematically...
Ookami kodomo no Ame to Yuki
,
Mamoru Hosoda
, 2012
Hana falls in love with a Wolf Man. After the Wolf Man's death, Hana decides to move to a rural town to continue raising her two wolf children Ame and Yuki....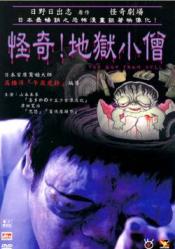 Jigoku kozô
,
Mari Asato
, 2004
...
Debiruman
,
Hiroyuki Nasu
, 2004
The weak teenager Akira Fudô has been protected by his best friend Ryô Asuka since they were children. When Akira's parents die in an accident, the family Makimura brings him to live with them, and Akira falls in love for the gorgeous Miki Makimura. When the father of Ryô accidentally opens a gate to hell in Antarctica, demons are released, merging with humans to survive. Akira hosts Aman and becomes Devilman but keeping his humanity while...