Filmography from : Siobhan Fallon Hogan
Actor :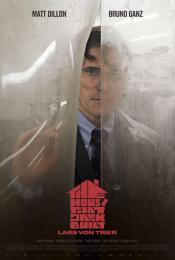 The House That Jack Built
,
Lars von Trier
, 2018
USA in the 1970s. We follow the highly intelligent Jack over a span of 12 years and are introduced to the murders that define Jack's development as a serial killer. We experience the story from Jack's point of view, while he postulates each murder is an artwork in itself. As the inevitable police intervention is drawing nearer, he is taking greater and greater risks in his attempt to create the ultimate artwork. Along the way we experience...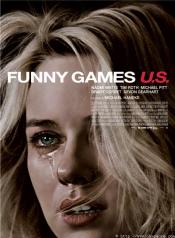 Funny Games
,
Michael Haneke
, 2007
In this English-language remake of a deconstruction in the way violence is portrayed in the media, a family settles into its vacation home, which happens to be the next stop for a pair of young, articulate, white-gloved serial killers on an excursion through the neighborhood. ...
Men in Black
,
Barry Sonnenfeld
, 1997
Men in Black follows the exploits of agents Kay and Jay, members of a top-secret organization established to monitor and police alien activity on Earth. The two Men in Black find themselves in the middle of the deadly plot by an intergalactic terrorist who has arrived on Earth to assassinate two ambassadors from opposing galaxies. In order to prevent worlds from colliding, the MiB must track down the terrorist and prevent the destruction of...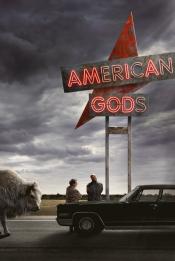 American Gods
,
David Slade
(3 episodes, 2017),
Adam Kane
(2 episodes, 2017),
Christopher J Byrne
(2 episodes, 2019),
Vincenzo Natali
(1 episode, 2017),
Floria Sigismondi
(1 episode, 2017),
Craig Zobel
(1 episode, 2017),
Paco Cabezas
(1 episode, 2019),
Deborah Chow
(1 episode, 2019),
Stacie Passon
(1 episode, 2019),
Salli Richardson-Whitfield
(1 episode, 2019),
Rachel Talalay
(1 episode, 2019),
Frederick EO Toye
(1 episode, 2019), 7
Shadow is a man with a past. But now he wants nothing more than to live a quiet life with his wife and stay out of trouble. Until he learns that she's been killed in a terrible accident. Flying home for the funeral, as a violent storm rocks the plane, he is greeted by a strange man in the seat next to him. The man calls himself Mr. Wednesday, and he knows more about Shadow than is possible. He warns Shadow that a far bigger storm is coming. And...