Filmography from : Smokey Miles
Actor :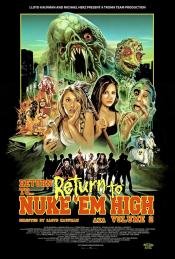 Return to Return to Nuke 'Em High Aka Vol. 2 
,
Lloyd Kaufman
, 2017
Return to Nuke 'Em High: Volume 2 is the continuation of Lloyd Kaufman's inspired two-part indie event film. Lauren and Chrissy, two lesbian lovers, must face and defeat the most corrupt and evil forces ever to descend upon Tromaville... and the world!...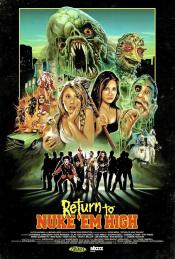 Return to Nuke 'Em High Volume 1 
,
Lloyd Kaufman
, 2013
Return to the Class of Nuke 'Em High follows a young couple that are up against the school glee club. Unfortunately, the glee club has mutated into a gang called The Cretins. When the other students begin to undergo mutations, our couple must solve the mystery and save Tromaville High School....
The Devil's Muse 
,
Ramzi Abed
, 2007
publicité An unforgettable journey into the darkness and mystery of Hollywood's most famous unsolved murder case. When the beautiful Lisa Small gets the chance to play the tragic victim of the crime, Elizabeth Short, an entire dreamworld awakens all around her. All the while, a killer is on the loose collecting women and killing them in time for the 60th anniversary of the original murder. A spider's web grows around Lisa, as her nightmares...
Tales from the Crapper 
,
Gabriel Friedman
(as Flabe Griedman),
Chad Ferrin
(space crash segment),
Dave Paiko
(segment 'Soul Stripper') (as David Paiko),
Brian Spitz
(segment 'Freeride'),
Lloyd Kaufman
(uncredited), 2004
...