Filmography from : Soji Ubukata
Actor :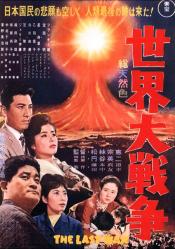 La dernière guerre de l'apocalypse
,
Shûe Matsubayashi
, 1961
This Japanese film speculates on the events which lead the U.S. and the Soviet Union into a nuclear Armageddon....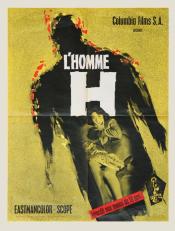 L'homme H
,
Ishirô Honda
, 1958
A drug dealer named Misaki disappears leaving only his clothes. The next day the police go to question his girlfriend, singer Chikako Arai, and she informs them that she doesn't have any information on where he is. Later that evening one of his associates comes by to try to beat the truth out her. After he leaves he disappears in the same way that Misaki did. A short time later, a young scientist named Masada informs the police that there was a...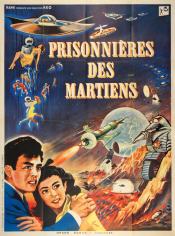 Prisonnières des Martiens
,
Ishirô Honda
, 1957
Aliens arrive on Earth and ask permission to be given a certain tract of land for their people to live on. But when they are discovered to be invaders, responsible for the giant robot that is destroying cities, the armed forces attempt to stop them with every weapon available....