Filmography from : Sonny Carl Davis
Actor :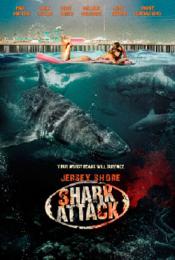 Jersey Shore Shark Attack
,
John Shepphird
, 2012
Many years ago, hundreds of locals and tourists were massacred by giant man-eating sharks in the infamous 1916 Jersey Shore attacks. But that's just a legend… or is it? It's a holiday weekend on the Jersey Shore and, unbeknownst to anyone, underwater drills have attracted dozens of albino bull sharks to the pier. When a man goes missing, TC (The Complication), Nookie and friends fear the worst and plead with the police chief to close down...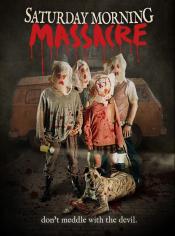 Saturday Morning Massacre
,
Spencer Parsons
, 2012
A dark and bloody parody about a Scooby-Doo-like team of paranormal investigators and their devoted dog. With the crew nearing bankruptcy, they're hired to get to the bottom of a series of spooky events at the remote Kyser mansion, an old religious school plagued by rumors of satanism and ritualistic murder. They're experts at debunking ghost stories, so they get right to work, and despite the ominous signs that this isn't just another greedy...
Evil Bong
,
Charles Band
, 2006
...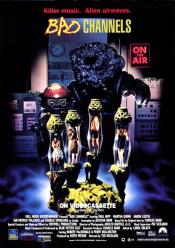 Bad Channels
,
Ted Nicolaou
, 1992
An alien determined to capture human females takes over a radio station to do it....
Trancers II
,
Charles Band
, 1991
It is Los Angeles, 1991. Jack Deth has become accustomed to life with his new wife, Lena, in the six years since they singed Whistler. Hap Ashby, a former pitcher for the California Angels, had gotten his life out of the gutter and made quite a fortune investing, which he uses to finance his collection of fire trucks, among other things. But life is about to become a little more difficult for Jack and the gang. Whistler's brother, E.D. Wardo,...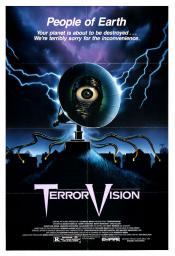 TerrorVision
,
Ted Nicolaou
, 1986
A civilization on a distant planet has found a way to solve its garbage problem: turning it into energy and beaming it into outer space. A flaw in this system is found when the signal is accidentally picked up on Earth by the Putterman Family's home satellite dish. While this would ordinarily be just another mess, this particular transmission contains a hungry trash monster who quickly begins snacking on various Puttermans. Only young Sherman...