Filmography from : Stacey Travis
Actor :
Venom
,
Jim Gillespie
, 2005
...
Highlander
,
Dennis Berry
(34 episodes, 1993-1998),
Paolo Barzman
(14 episodes, 1993-1997),
Richard Martin
(9 episodes, 1997-1998),
Clay Borris
(8 episodes, 1993-1994),
Thomas J Wright
(6 episodes, 1992),
Peter Ellis
(6 episodes, 1993-1996),
Ray Austin
(5 episodes, 1992-1993),
Mario Azzopardi
(5 episodes, 1994-1995),
Gérard Hameline
(5 episodes, 1996-1997),
Charles Wilkinson
(4 episodes, 1994-1997),
Adrian Paul
(4 episodes, 1995-1997),
Jorge Montesi
(3 episodes, 1992),
Robin Davis
(2 episodes, 1993),
Duane Clark
(2 episodes, 1995-1996),
James Bruce
(2 episodes, 1996),
Rafal Zielinski
(2 episodes, 1996),
René Manzor
(1 episode, 1993),
Daniel Vigne
(1 episode, 1993),
Bruno Gantillon
(1 episode, 1994),
Paul Ziller
(1 episode, 1994),
Jerry Ciccoritti
(1 episode, 1995),
Neill Fearnley
(1 episode, 1995),
George Mendeluk
(1 episode, 1995),
Yves Lafaye
(1 episode, 1996), 1992
...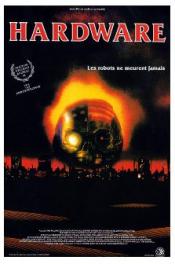 Hardware
,
Richard Stanley
, 1990
In the future, a nuclear war has transformed the Earth into a radioactive wasteland where the sea has dried up leaving it as a post-apocalyptic desert. In the desert, A desert scavenger named Nomad discovers a robotic head, arriving in New York City, A space marine named Moses Baxter buys the robotic head from Nomad as a Christmas present for his girlfriend Jill Grakowski, who decides to use it for one of her sculptures. But all hell starts...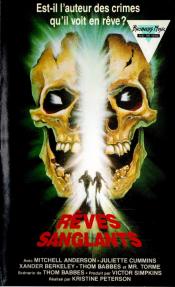 Rêve mortel
,
Kristine Peterson
, 1988
From the director of the highly acclaimed "Body Chemistry," comes a frightening excursion into terror. Alex is caught in a web of distrust between his brother, his best friend, a beautiful stranger and the renewed dreams of the slaughter of his family....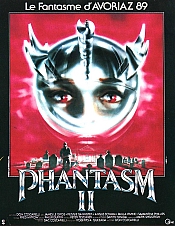 Phantasm II
,
Don Coscarelli
, 1988
Mike is released from psychiatry, when he agrees with the doctors that the terrible happenings in his past were just in his imagination. But once he's free, he contacts Redge and they team up to hunt down and eliminate the "Tall Man", who plunders the graveyards and abducts the sleeping with help of his terrible gnomes. A beautiful strange girl starts to appear in Mike's dreams. He assumes she's in danger and needs their help - will they find...