Filmography from : Stefano Dimatteo
Actor :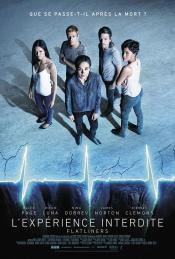 L'expérience interdite
,
Niels Arden Oplev
, 2017
Five medical students, obsessed by what lies beyond the confines of life, embark on a daring experiment: by stopping their hearts for short periods, each triggers a near-death experience - giving them a firsthand account of the afterlife. ...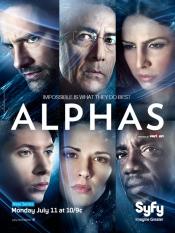 Alphas
,
Nick Copus
(6 episodes, 2011-2012),
Matthew Hastings
(3 episodes, 2012),
Leslie Libman
(2 episodes, 2011-2012),
J Miller Tobin
(2 episodes, 2011-2012),
Jack Bender
(1 episode, 2011),
Karen Gaviola
(1 episode, 2011),
Kevin Hooks
(1 episode, 2011),
Jeffrey G Hunt
(1 episode, 2011),
Constantine Makris
(1 episode, 2011),
John F Showalter
(1 episode, 2011),
Michael W Watkins
(1 episode, 2011),
Mairzee Almas
(1 episode, 2012),
Allan Kroeker
(1 episode, 2012),
Omar Madha
(1 episode, 2012),
Michael Nankin
(1 episode, 2012), 2011
When a witness is inexplicably murdered in a locked room at a federal courthouse, Dr. Lee Rosen is put on the case. He leads a team of "Alphas", human beings with enhanced abilities due to differences in their brain structure: Gary Bell, a highly functioning autistic with an ability to process information that rivals most computers; Bill Harken, a former FBI agent who can amp up his "fight or flight" reflex, giving him extraordinary strength for...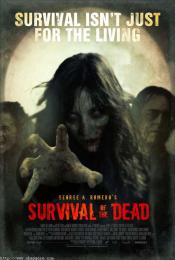 Survival of the Dead
,
George A Romero
, 2009
The dead have risen for less than a week and the world is already like hell. The army has sunk into chaos and some soldiers prefer to desert. They succeed in reaching a small island off North America's coast, a remote place where they hope to live in peace. But what they thought could be an oasis is only a microcosm of the world at war they just left… ...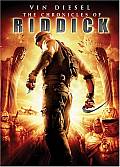 Les Chroniques de Riddick
,
David Twohy
, 2004
In this movie sequel, Vin Diesel returns as Riddick, an escaped convict with a price on his head. Riddick has been hiding on a snow planet for the last five years, when a group of mercenaries try to capture him. Riddick returns to the planet Helion, and finds out that his friend Jack, is in prison on Crematoria, a very hot planet. While on Helion, the planet is invaded by the Necromongers, led by Lord Marshal (Colm Feore), who wants to rule the...