Filmography from : Stephanie Honore
Actor :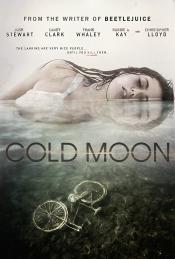 Cold Moon
,
Griff Furst
, 2016
In a sleepy southern town, the Larkin family suffers a terrible tragedy. Now the Larkin's are about to endure another: Traffic lights blink an eerie warning, a ghostly visage prowls in the streets, and graves erupt from the local cemetery in an implacable march of terror . . . And beneath the murky surface of the river, a shifting, almost human shape slowly takes form to seek a terrible vengeance....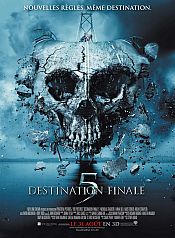 Final Destination 5
,
Steven Quale
, 2011
Death is just as omnipresent as ever and is unleashed after one man's premonition saves a group of coworkers from a terrifying suspension bridge collapse. But these unsuspecting souls were never supposed to survive, and, in a terrifying race against time, the ill-fated group frantically tries to discover a way to escape Death's sinister agenda....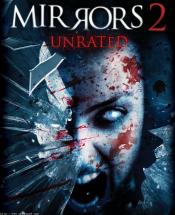 Mirrors 2
,
Víctor García
, 2010
In Mirrors 2 the grisly slaughters continue after a young woman is brutally murdered in front of a mirror that is a portal to the world of the undead. Embarking on a murderous rampage, one by one she stalks the men and women responsible for her horrific death, exacting bloody revenge by dismembering and eviscerating the guilty. They can't run, they can't hide and they can't look in the mirror because inside the mirrors the dead live...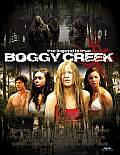 Boggy Creek
,
Brian T Jaynes
, 2010
When Jennifer's father dies in a horrific accident, she finds herself drawn to his small cabin in Boggy Creek, Texas. She brings a few friends for a week-long stay, but their vacation soon turns deadly. They are warned of an evil that has lurked near the water for three decades, a terrifying creature that murders men and abducts women. While camping, Jennifer and her friends encounter this evil, finding themselves on the feeding grounds of a...
The Final Destination
,
David R Ellis
, 2009
On what should have been a fun-filled day at the races, Nick O'Bannon has a horrific premonition in which a bizarre sequence of events causes multiple race cars to crash, sending flaming debris into the stands, brutally killing his friends and causing the upper deck of the stands to collapse on him. When he comes out of this grisly nightmare, Nick panics, persuading his girlfriend, Lori, and their friends, Janet and Hunt, to leave… escaping...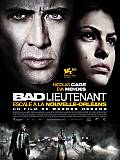 The Bad Lieutenant: Port of Call - New Orleans
,
Werner Herzog
, 2009
...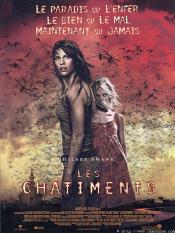 The Reaping
,
Stephen Hopkins
, 2007
Thousands of years ago there was a series of bizarre occurrences that many believed to have been the Ten Biblical Plagues. No one thought they could happen again. Until now....
Vampire Bats
,
Eric Bross
, 2005
...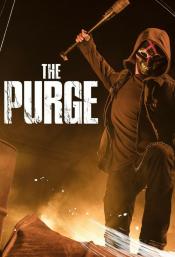 The Purge
,
Tara Nicole Weyr
(2 episodes, 2018-2019),
Ernest R Dickerson
(2 episodes, 2018),
Anthony Hemingway
(2 episodes, 2018),
Tim Andrew
(2 episodes, 2019),
Clark Johnson
(1 episode, 2018),
Nina Lopez-Corrado
(1 episode, 2018),
Michael Nankin
(1 episode, 2018),
Julius Ramsay
(1 episode, 2018),
David Von Ancken
(1 episode, 2018),
Darren Grant
(1 episode, 2019),
Jessica Lowrey
(1 episode, 2019),
Patrick Lussier
(1 episode, 2019),
Jen McGowan
(1 episode, 2019),
Jaime Reynoso
(1 episode, 2019),
Gigi Saul Guerrero
(1 episode, 2019),
Christoph Schrewe
(1 episode, 2019), 8
Set in an altered United States, several unrelated people discover how far they will go to survive a night where all crime is legal for 12 hours....