Filmography from : Stephen Eric Mcintyre
Actor :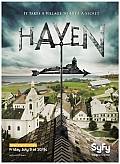 Haven
,
Shawn Piller
(13 episodes, 2011-2015),
TW Peacocke
(10 episodes, 2010-2015),
Lee Rose
(9 episodes, 2010-2015),
Robert Lieberman
(6 episodes, 2010-2014),
Rick Bota
(5 episodes, 2013-2015),
Tim Southam
(3 episodes, 2010-2011),
Stephen Reynolds
(3 episodes, 2011-2013),
Paul Fox
(3 episodes, 2012-2013),
Grant Harvey
(3 episodes, 2013-2014),
Jeff Renfroe
(3 episodes, 2013-2014),
Fred Gerber
(2 episodes, 2010-2011),
Rachel Talalay
(2 episodes, 2010),
Jason Priestley
(2 episodes, 2011-2012),
Sudz Sutherland
(2 episodes, 2015),
Ken Girotti
(1 episode, 2010),
Adam Kane
(1 episode, 2010),
Mike Rohl
(1 episode, 2010),
Rick Rosenthal
(1 episode, 2010),
Keith Samples
(1 episode, 2010),
Paolo Barzman
(1 episode, 2011),
Lynne Stopkewich
(1 episode, 2011),
Steven A Adelson
(1 episode, 2012),
Nisha Ganatra
(1 episode, 2012),
Mairzee Almas
(1 episode, 2013),
Lucas Bryant
(1 episode, 2015),
Colin Ferguson
(1 episode, 2015), 2015
A shrewd FBI agent with a lost past who arrives in the small town of Haven, Maine, to solve the murder of a local ex-con only to discover that the curious enclave is a longtime refuge for people with supernatural powers that holds a lot of secrets, including to her own past....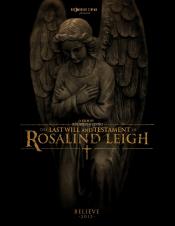 The Last Will and Testament of Rosalind Leigh
,
Rodrigo Gudiño
, 2012
The story of Leon, an antiques collector who inherits a house from his estranged mother only to discover that she had been living in a shrine devoted to a mysterious cult. Soon, Leon comes to suspect that his mother's oppressive spirit still lingers within her home and is using items in the house to contact him with an urgent message. ...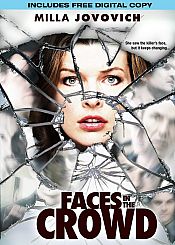 Faces in the Crowd
,
Julien Magnat
, 2011
A serial killer has been terrorizing the city. An innocent bystander witnesses his latest attack, but while fleeing, she falls from a bridge and is knocked unconscious. When she awakes in the hospital, she can't recognize family, her boyfriend, or even her own face in the mirror. She is diagnosed with prosopagnosia, or 'face blindness'. This is a real neurological disorder, like dyslexia but with faces, caused by a lesion of the temporal lobe,...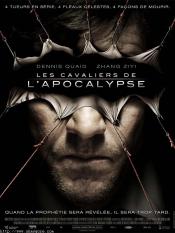 Horsemen
,
Jonas Åkerlund
, 2009
At home, hardened police detective Aidan Breslin (Quaid) has grown increasingly distant from his two young sons since the death of his wife. At work, he finds himself thrust into an investigation of perverse serial killings rooted in the Biblical prophecy of the Four Horsemen of the Apocalypse: The White Horseman, a master of deception and the unexpected leader hell-bent on conquest; The Red Horseman, a sharp-witted warrior intent on turning man...
Maneater
,
Gary Yates
, 2007
...
Population 436
,
Michelle MacLaren
, 2006
While traveling to Rockwell Falls in an assignment of the US Census Bureau, the surveyor from Chicago Steve Kady has two flat tires nearby the small town. The local Deputy Bobby Caine brings him to the town and the Mayor Grateman lodges him in a farm, where the gorgeous Courtney Lovett lives with her mother. Steve finds that Rockwell Falls, considered by the locals as the most perfect place on Earth, has the same population since 1860 and sooner...
Fear X
,
Nicolas Winding Refn
, 2003
...