Filmography from : Stephen J Cannell
Writer :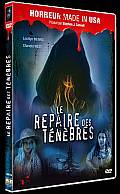 The Tooth Fairy
,
Chuck Bowman
, 2006
A young girl staying at a Bed & Breakfast with her mother and her boyfriend, find themselves and several others fighting for their lives against "The Tooth Fairy" - an evil witch who murdered children years before who is determined to get to Pamela after an accident with her tooth, willing to kill anyone and anything in her path... ...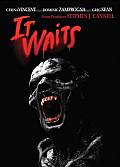 Terreur en milieu hostile
,
Steven R Monroe
, 2005
"It Waits" is a suspenseful, horrifying tale of a Native American legend come to life. A creature trapped in the bowels of hell has been awoken and unleashed on the world. It prowls the wilderness, hunting a young, willful ranger named Danielle. Danielle is experiencing her own personal turmoil, having recently been responsible for the death of her best friend. Things go from bad to worse as Danielle realizes that she is not alone in the...
Actor :
Ice Spiders: Araignées de Glace
,
Tibor Takács
, 2007
...