Filmography from : Stephen R Hart
Actor :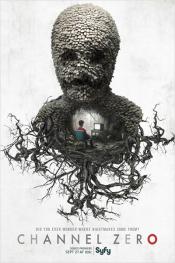 Channel Zero
,
Craig William Macneill
(6 episodes, 2016),
Steven Piet
(6 episodes, 2017),
EL Katz
(6 episodes, 2018),
Arkasha Stevenson
(6 episodes, 2018), 2018
An anthology series telling the stories of Creepypastas, Internet short form horror stories, including Candle Cove and the No-End House....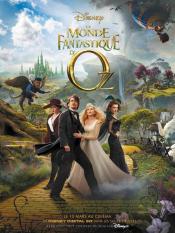 Oz the Great and Powerful
,
Sam Raimi
, 2013
Oscar Diggs (James Franco), a small-time circus magician with dubious ethics, is hurled away from dusty Kansas to the vibrant Land of Oz. At first he thinks he's hit the jackpot-fame and fortune are his for the taking. That all changes, however, when he meets three witches, Theodora (Mila Kunis), Evanora (Rachel Weisz), and Glinda (Michelle Williams), who are not convinced he is the great wizard everyone's been expecting. Reluctantly drawn into...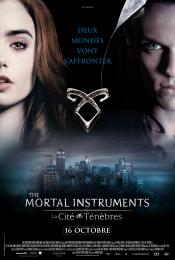 The Mortal Instruments: City of Bones
,
Harald Zwart
, 2013
Set in contemporary New York City, a seemingly ordinary teenager, Clary Fray (Lily Collins), discovers she is the descendant of a line of Shadowhunters, a secret cadre of young half-angel warriors locked in an ancient battle to protect our world from demons. After the disappearance of her mother (Lena Headey), Clary must join forces with a group of Shadowhunters, who introduce her to a dangerous alternate New York called Downworld, filled with...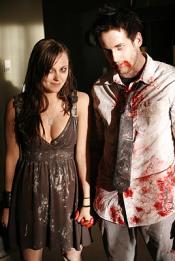 Fear Itself
,
Brad Anderson
(1 episode, 2008),
Darren Lynn Bousman
(1 episode, 2008),
Breck Eisner
(1 episode, 2008),
Larry Fessenden
(1 episode, 2008),
Stuart Gordon
(1 episode, 2008),
Mary Harron
(1 episode, 2008),
John Landis
(1 episode, 2008),
Ronny Yu
(1 episode, 2008),
John Dahl
(1 episode, 2009),
Ernest R Dickerson
(1 episode, 2009),
Eduardo Rodriguez
(1 episode, 2009),
Rob Schmidt
(1 episode, 2009),
Rupert Wainwright
(1 episode, 2009), 2009
A television series broken down into thirteen separate sixty-minute films from premiere horror writers and directors....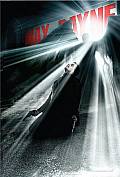 Max Payne
,
John Moore
, 2008
Maverick cop Max Payne (Wahlberg) is hell-bent on revenge against those responsible for the brutal murder of his family and partner. His obsessive investigation takes him on a nightmarish journey into a dark underworld. As the mystery deepens, Max is forced to battle enemies beyond the natural world and face an unthinkable betrayal....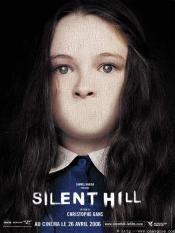 Silent Hill
,
Christophe Gans
, 2006
Rose cannot accept the medical diagnosis that her daughter, who suffers nightmarish trances in which she refers to the town of Silent Hill, is going insane. Over the protests of her husband, she flees with her child, Sharon, to Silent Hill seeking answers for her daughter's condition. It is revealed that the town had been evacuated thirty years earlier due to an unstoppable (and still burning) underground coal fire, and that Sharon was likely...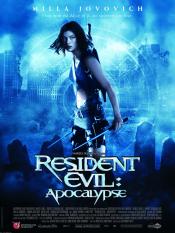 Resident Evil: Apocalypse
,
Alexander Witt
, 2004
Alice awakens from a terrible sleep to find her worst fears realized--the bloodthirsty Undead, which she and the now-annihilated squad of elite military fought to destroy, have been unleashed on the city that surrounds the secret facility of the Umbrella Corporation. Discovering she was an Umbrella experiment, Alice has been bio-genetically enhanced with new strengths, senses and dexterity--and she will need them. In the heart of the ravaged...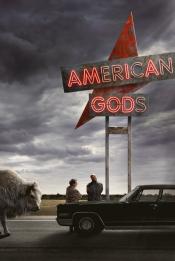 American Gods
,
David Slade
(3 episodes, 2017),
Adam Kane
(2 episodes, 2017),
Christopher J Byrne
(2 episodes, 2019),
Vincenzo Natali
(1 episode, 2017),
Floria Sigismondi
(1 episode, 2017),
Craig Zobel
(1 episode, 2017),
Paco Cabezas
(1 episode, 2019),
Deborah Chow
(1 episode, 2019),
Stacie Passon
(1 episode, 2019),
Salli Richardson-Whitfield
(1 episode, 2019),
Rachel Talalay
(1 episode, 2019),
Frederick EO Toye
(1 episode, 2019),
Tim Southam
(1 episode, 2020),
Mark Tinker
(1 episode, 2020), 7
Shadow is a man with a past. But now he wants nothing more than to live a quiet life with his wife and stay out of trouble. Until he learns that she's been killed in a terrible accident. Flying home for the funeral, as a violent storm rocks the plane, he is greeted by a strange man in the seat next to him. The man calls himself Mr. Wednesday, and he knows more about Shadow than is possible. He warns Shadow that a far bigger storm is coming. And...