Filmography from : Steve Eastin
Actor :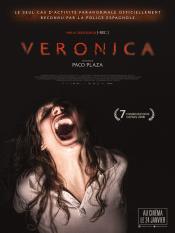 Dexter
,
John Dahl
(16 episodes, 2008-2013),
Steve Shill
(13 episodes, 2006-2013),
Keith Gordon
(10 episodes, 2006-2013),
Marcos Siega
(9 episodes, 2007-2009),
Ernest R Dickerson
(9 episodes, 2008-2013),
Romeo Tirone
(6 episodes, 2009-2013),
Michael Cuesta
(5 episodes, 2006),
Tony Goldwyn
(4 episodes, 2006-2007),
SJ Clarkson
(3 episodes, 2009-2011),
Stefan Schwartz
(3 episodes, 2011-2013),
Robert Lieberman
(2 episodes, 2006),
Nick Gomez
(2 episodes, 2007),
Tim Hunter
(2 episodes, 2008-2009),
Michael Lehmann
(2 episodes, 2011-2012),
Holly Dale
(2 episodes, 2012-2013),
Alik Sakharov
(2 episodes, 2012-2013),
Adam Davidson
(1 episode, 2006),
Jeremy Podeswa
(1 episode, 2007),
Brian Kirk
(1 episode, 2009),
Milan Cheylov
(1 episode, 2010),
Seith Mann
(1 episode, 2011),
Michael C Hall
(1 episode, 2013), 2021
During the day, Dexter Morgan is a jovial employee in the Miami Metropolitan Police Department's crime lab, but his meticulously crafted life masks his true nature. In reality Dexter is a disciplined and murderous psychopath (a self-admitted "monster"), and he slakes his blood lust at night by carefully killing the serial killers he tracks down during the day. Based on the novels (Darkly Dreaming Dexter, Dearly Devoted Dexter and Dexter in the...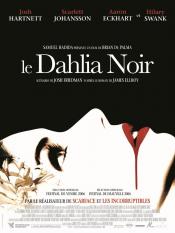 The Black Dahlia
,
Brian De Palma
, 2006
In 1946, the former boxers Dwight "Bucky" Bleichert and Lee Blanchard are policemen in Los Angeles. Lee has a good relationship with his chief and uses a box fight between them to promote the department and get a raise to the police force. They succeed and are promoted to homicide detectives, working together. Bucky becomes a close friend of Lee and his girlfriend Kay Lake, forming a triangle of love. When the corpse of the aspirant actress...
When a Stranger Calls
,
Simon West
, 2006
...
The Hidden
,
Jack Sholder
, 1987
...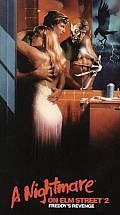 A Nightmare on Elm Street Part 2: Freddy's Revenge
,
Jack Sholder
, 1985
...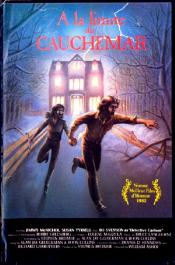 Night Warning
,
William Asher
, 1981
Since the death of his parents fourteen years ago, Billy Lynch has been raised by his over-protective aunt Cheryl. But once he turns seventeen, he is soon set on planning his life...without her. He's planing on going on to college and is dating local girl Julie. None of which sits well for his aunt, who's lost everyone else in her life and now with her nephew ready to leave, ensures she starts on a campaign to keep him with her...forever.But as...