Filmography from : Steve Guttenberg
Actor :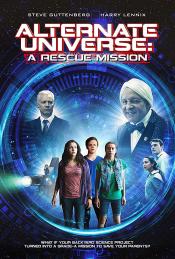 Alternate Universe: A Rescue Mission
,
Estlin Feigley
, 2016
Mickey, high-schooler and younger sister Alexis investigate their deceased mother's old string-theory physics project. The results send them to an alternate universe where they are dead but their parents are alive. Adventure ensues as they try to right wrongs, save their parents, and save the universe before the clock runs out....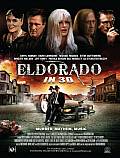 Eldorado
,
Richard Driscoll
, 2012
The Stranger, a tall striking creature dressed in white sets into motions a series of events whilst reciting the Edgar Allen Poe Poem "Eldorado", which will have an effect on those heading towards the mythical city. The evening was going to be a normal Blues Brothers tribute gig for Oliver and Stanley Rosenblum, The Jews Brothers at a local Bar Mitzvah, but things were not going to go to plan for Stan and Ollie. After being wrongly sent to...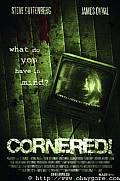 Cornered!
,
Daniel Maze
, 2009
...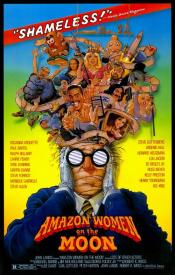 Amazon Women on the Moon
,
Joe Dante
(segments 'The French Ventiloquist's Dummy' [TV cut & DVD only], 'Hairlooming', 'Bullshit or Not', 'Critic's Corner', 'Roast Your Loved One', 'Reckless Youth'),
Carl Gottlieb
(segments 'Peter Pan Theater' [TV cut & DVD only], 'Pethouse Video', 'Son of the Invisible Man', 'Art Sale'),
Peter Horton
(segment 'The Unknown Soldier' [TV cut & DVD only]'Two ID's'),
John Landis
(segments 'Mondo Condo', 'Hospital', 'Blacks Without Soul', 'Don 'No Soul' Simmons', 'Video Date'),
Robert K Weiss
(segments 'Murray in Videoland', 'Amazon Women on the Moon', 'Silly Paté', 'Video Pirates', 'First Lady of the Evening', 'Titan Man'), 1987
A series of short sketches, most of which parody late-night television and the low-budget movies one often finds there. Other skits include a man being attacked by his apartment, a funeral hosted by classic comedians, and a teen-age boy's big night turning into a nightmare....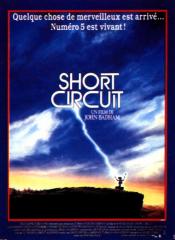 Short Circuit
,
John Badham
, 1986
Number 5 of a group of experimental robots in a lab is electrocuted, suddenly becomes intelligent, and escapes....
The Boys from Brazil
,
Franklin J Schaffner
, 1978
A Nazi hunter in Paraguay discovers a sinister and bizarre plot to rekindle the Third Reich. ...