Filmography from : Steven Barton
Actor :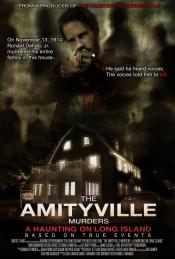 The Amityville Murders
,
Daniel Farrands
, 2018
On the night of November 13, 1974, Ronald DeFeo, Jr. took a high-powered rifle and murdered his entire family as they slept. At his trial, DeFeo claimed that "voices" in the house commanded him to kill. This is their story....

Digging Up the Marrow
,
Adam Green
, 2014
...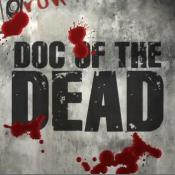 Doc of the Dead
,
Alexandre O Philippe
, 2014
...
Monsterpiece Theatre Volume 1
,
Ethan Terra
(segments 'Moonlighting', 'Rottentail', 'The Babysitter', 'The Weed'), 2011
...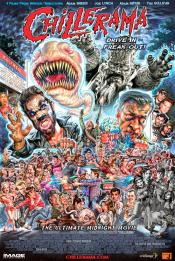 Chillerama
,
Adam Green
(segment 'The Diary Of Anne Frankenstein'),
Joe Lynch
(segment 'Zom-B-Movie'),
Bear McCreary
(segment 'I Don't Want to Die a Virgin'),
Adam Rifkin
(segment 'Wadzilla'),
Tim Sullivan
(segment 'I was a Teenage Werebear'), 2011
It's the closing night at the last drive-in theater in America and Cecil B. Kaufman has planned the ultimate marathon of lost film prints to unleash upon his faithful cinephile patrons. Four films so rare that they have never been exhibited publicly on American soil until this very night! With titles like Wadzilla, I Was A Teenage Werebear, The Diary of Anne Frankenstein, and Zom-B-Movie, Chillerama not only celebrates the golden age of drive-in...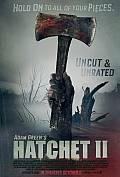 Hatchet II
,
Adam Green
, 2010
...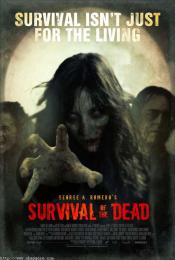 Survival of the Dead
,
George A Romero
, 2009
The dead have risen for less than a week and the world is already like hell. The army has sunk into chaos and some soldiers prefer to desert. They succeed in reaching a small island off North America's coast, a remote place where they hope to live in peace. But what they thought could be an oasis is only a microcosm of the world at war they just left… ...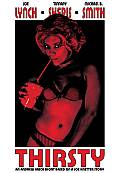 Thirsty
,
Andrew Kasch
, 2009
...