Filmography from : Stuart G Murphy
Actor :
Midnight Chronicles
,
Christian T Petersen
, 2009
In the world of MIDNIGHT, it is a time of overwhelming darkness. After three ages of scheming and war, the dark god Izrador has finally defeated the heroes and armies of the free races. Now, he rules the world of Aryth with an iron fist. Enslaved under the Shadow, the race of men leads an oppressed existence, and the elves and dwarves have retreated to distant forests and mountains, where their desperate resistance is slowly succumbing to the...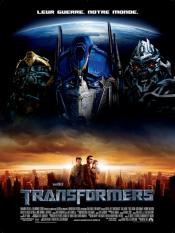 Transformers
,
Michael Bay
, 2007
For centuries, two races of robotic aliens–the Autobots and the Decepticons–have waged a war, with the fate of the universe at stake. When the battle comes to Earth, all that stands between the evil Decepticons and ultimate power is a clue held by young Sam Witwicky. An average teenager, Sam is consumed with everyday worries about school, friends, cars and girls. Unaware that he alone is mankind's last chance for survival, Sam and his...