SU QIER (2010)
INFO
| REVIEW(S) | PICTURES | NEWS | DVDS | VIDEOS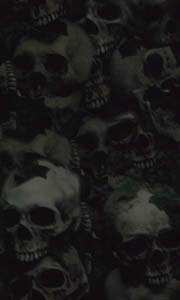 Su Qi-Er retired from his life as a renowned Qing dynasty general in order to pursue his dream of a family and his own martial arts school. However, Su's peaceful life is shattered when his vengeful adopted brother, Yuan Lie, kidnaps his son and leaves Su for dead. Saved from his demise by his wife Ying and the reclusive doctor Yu, Su resolves to perfect his technique so that he may defeat Yuan Lie and reunite his family. Aided by the mystical "God of Wushu" and the eccentric "Old Sage," Su masters the art of Drunken Boxing, and embarks on the path that would eventually give rise to the legend of the "King of Beggars."
Original Title : SU QIER
Director(s) :
Woo-ping Yuen
Writer(s) : Chi-long To (screenplay) (as Christine To)
Genre(s) : Action | Drama | History
Length : 115 min
Year : 2010
Country : China
Langage : Mandarin
Coulor : Color
Ratio : 235 : 1
Sound : Dolby Digital
French Release : 2011-09-28
US Release : 2011-05-13
Aka(s) :
(original title) - Su Qier
Brazil (DVD title) - O destemido
Germany - True Legend
France - True Legend
Greece (DVD title) - Thrylikos mahitis
Hungary - Igaz legenda
Norway - True Legend
Poland - Prawdziwa legenda
Portugal - Su Qi-Er - A Lenda
Russia - Настоящая легенда
Asia (English title) - Beggar Su
Asia (English title) - The Legend of Beggar Su
World-wide (English title) - True Legend
Actors :
 
Wenzhuo Zhao Su Can /Su Qi-Er (as Vincent Zhao)
Xun Zhou Yuan Ying
Andy On Yuan Lie
Xiaodong Guo Colonel Ma
Jay Chou God of Wushu /Drunken God
Michelle Yeoh Dr Yu
Xiaogang Feng Pickpocket
David Carradine Anthony
Cung Le Militia Leader
Chia-Hui Liu Old Sage (as Gordon Liu)
Ka-Yan Leung Su Wan-Kun
Jacky Heung Imperial Prince
Ni Yan Bar Owner
Will Liu Iron Lad (as Genghong Liu)
Luxia Jiang Iron Maiden
Ze Li Little Feng - age 5
Hanwen Suen Little Feng - age 8
Conan Stevens Malotoff
Sylvester 'Bear' Terkay Elder Scot Brother (as Sylvester Terkay)
Matt 'Horshu' Wiese Younger Scot Brother (as Matt Weise)
Dominiquie Vandenberg Bald One-eye (as Dominiquie Vandenberg)
Jon Heidenreich Blonde Scarface (as Jon Heidenrecih)
Jiulong Guo Old Servant
He Hung Anchorperson
Jianchang Tan Interpreter
Xiaofei Sun Yuan Lie Soldier
Jiawei Na Prisoner
Xiaohua Wu Potato Hawker
Fanjie Meng Performer
Jie Gao Performer
Lin Zhu Performer (as Lin Zhuo)
Rui Huang Performer
Yiguo Zhang Performer
Xinyl Liu Performer
Xiaolong LI Performer
Guofeng Li Performer
Bo Peng Performer
You Zhang Performer
Yachao Wang Performer
Hao Xia Performer
Guoqing Deng Performer
Yeng Xing Performer
No comments.
All informations are coming from http://www.imdb.com
This page has been seen 392 times.