Filmography from : Susan Brodrick
Actor :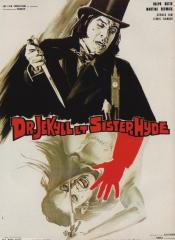 Dr Jekyll & Sister Hyde
,
Roy Ward Baker
, 1971
Dr. Henry Jekyll, in attempting to find a toxin that will wipe out all common diseases, accidentally stumbles upon a formula that transforms him into a gorgeous but evil woman. He needs female hormones for his experiments, so a number of London women meet bloody deaths. ...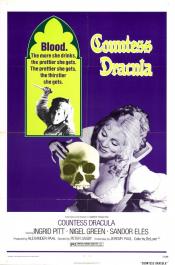 Countess Dracula
,
Peter Sasdy
, 1971
In medieval Europe aging Countess Elisabeth rules harshly with the help of lover Captain Dobi. Finding that washing in the blood of young girls makes her young again she gets Dobi to start abducting likely candidates. The Countess - pretending to be her own daughter - starts dallying with a younger man, much to Dobi's annoyance. The disappearances cause mounting terror locally, and when she finds out that only the blood of a virgin does the job,...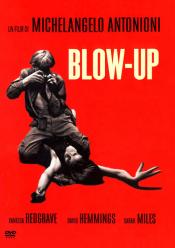 Blowup
,
Michelangelo Antonioni
, 1966
A successful mod photographer in London whose world is bounded by fashion, pop music, marijuana, and easy sex, feels his life is boring and despairing. Then he meets a mysterious beauty, and also notices something frightfully suspicious on one of his photographs of her taken in a park. The fact that he may have photographed a murder does not occur to him until he studies and then blows up his negatives, uncovering details, blowing up smaller and...