Filmography from : Suzanne Lachasse
Actor :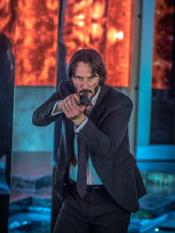 John Wick: Chapter 3 - Parabellum
,
Chad Stahelski
, 2019
...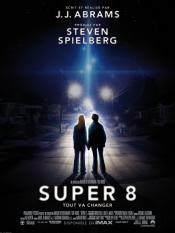 Super 8
,
JJ Abrams
, 2011
In the summer of 1979, a group of friends in a small Ohio town witness a catastrophic train crash while making a super 8 movie and soon suspect that it was not an accident. Shortly after, unusual disappearances and inexplicable events begin to take place in town, and the local Deputy tries to uncover the truth – something more terrifying than any of them could have imagined....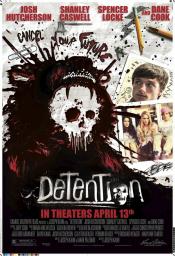 Detention
,
Joseph Kahn
, 2011
The film follows a 17-year-old who is given detention on the night of her prom. Over the course of the night her friends are murdered by a fictional horror movie icon. It's said to be in the vein of Scream with elements of Back to the Future (time travel is involved) and classic John Hughes teen films from the 80's....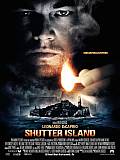 Shutter Island
,
Martin Scorsese
, 2010
It's 1954, and up-and-coming U.S. marshal Teddy Daniels is assigned to investigate the disappearance of a patient from Boston's Shutter Island Ashecliffe Hospital. He's been pushing for an assignment on the island for personal reasons, but before long he wonders whether he hasn't been brought there as part of a twisted plot by hospital doctors whose radical treatments range from unethical to illegal to downright sinister. Teddy's shrewd...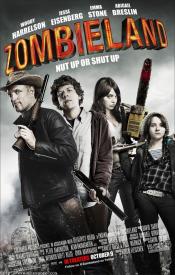 Zombieland
,
Ruben Fleischer
, 2009
A cowardly shut-in named Columbus (Eisenberg) is forced to join up with a seasoned zombie slayer named Tallahassee (Harrelson) in order to survive. As Tallahassee sets out on a mission to find the last Twinkie on Earth, the two men meet up with Wichita (Emma Stone) and Little Rock (Abigail Breslin), two young girls who have resorted to some rather unorthodox methods to survive amidst the chaos. Reluctant partners in the battle against the...
Disturbia
,
DJ Caruso
, 2007
...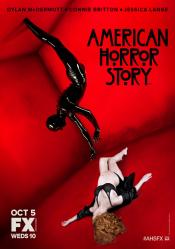 American Horror Story
,
Bradley Buecker
(22 episodes, 2011-2019),
Alfonso Gomez-Rejon
(12 episodes, 2011-2014),
Michael Uppendahl
(9 episodes, 2011-2016),
Loni Peristere
(7 episodes, 2014-2019),
Gwyneth Horder-Payton
(6 episodes, 2016-2019),
Jennifer Lynch
(5 episodes, 2016-2019),
Michael Goi
(4 episodes, 2015-2016),
Ryan Murphy
(3 episodes, 2011-2015),
Michael Lehmann
(3 episodes, 2011-2013),
David Semel
(3 episodes, 2011-2012),
Howard Deutch
(3 episodes, 2013-2014),
Jeremy Podeswa
(2 episodes, 2012-2013),
Michael Rymer
(2 episodes, 2012-2013),
Angela Bassett
(2 episodes, 2016-2017),
John J Gray
(2 episodes, 2019),
Miguel Arteta
(1 episode, 2011),
Tim Hunter
(1 episode, 2011),
John Scott
(1 episode, 2011),
Craig Zisk
(1 episode, 2013),
Anthony Hemingway
(1 episode, 2014),
Nelson Cragg
(1 episode, 2016),
Marita Grabiak
(1 episode, 2016),
Elodie Keene
(1 episode, 2016),
Alexis Ostrander
(1 episode, 2016),
Barbara Brown
(1 episode, 2017),
Rachel Goldberg
(1 episode, 2017),
Liza Johnson
(1 episode, 2017),
Maggie Kiley
(1 episode, 2017),
Jennifer Arnold
(1 episode, 2018),
Sheree Folkson
(1 episode, 2018),
Sarah Paulson
(1 episode, 2018),
Liz Friedlander
(1 episode, 2019),
Mary Wigmore
(1 episode, 2019),
David Petrarca
(1 episode, 2020), 1
A family of three move from Boston to Los Angeles as a means of reconciling their past anguish. They move to a restored mansion, unaware that the home is haunted. ...