Filmography from : Taiji Tonoyama
Actor :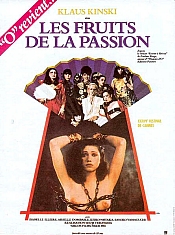 Les fruits de la passion
,
Shûji Terayama
, 1981
The story takes place in Shanghai. A girl loves a rich and much older man (played by Kinski). She is willing to do everything he wants to show her love, but he is playing a sick game with her. As part of this game he sends her to a Chinese brothel. A poor young boy sees her and falls in love with her. To get the money needed to sleep with her, he joins "the revolution". Additionally the movie shows the fate of some of the other prostitutes....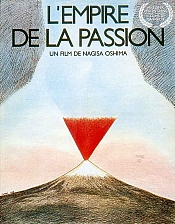 Ai no bôrei
,
Nagisa Ôshima
, 1978
A young man has an affair with an older woman. He is very jealous of her husband and decides that they should kill him. One night, after the husband had plenty of sake to drink and was in bed, they strangle him and dump his body down a well. To avert any suspicions, she pretends her husband has gone off to Tokyo to work. For three years the wife and her lover secretly see each other. Finally, suspicions become very strong and people begin to...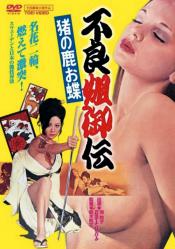 Furyô anego den: Inoshika Ochô
,
Norifumi Suzuki
(as Noribumi Suzuki), 1973
Reiko Ike stars as Ocho, a gambler and pickpocket in Meiji Era Tokyo. After sheltering a fleeing anarchist, Ocho runs into the three gangsters responsible for her father's murder, and runs afoul of various yakuza who want her dead. A European spy, played by Christina Lindberg, arrives on the scene and complicates matters....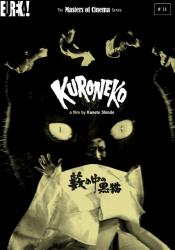 Yabu no naka no kuroneko
,
Kaneto Shindô
, 1968
A woman and her daughter are raped and murdered by soldiers during a time of civil war. Afterwards, a series of samurai returning from the war through that area are found mysteriously dead with their throats torn out. The governor calls in a wild and fierce young hero, to quell what is evidently a ghost. He encounters the two beautiful women, in an eery, beautiful scene. After spiritual purification, he meets the demon in a thrilling fight. ...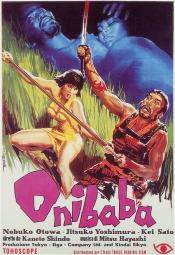 Onibaba
,
Kaneto Shindô
, 1964
After being forcefully inducted as a soldier into war in 14th century Japan, his wife and mother remain living in a swamp. They eke out their living by ambushing worn-out warriors, killing them and selling their belongings to a greedy merchant. The woman comes to mistrust her daughter-in-law who has coupled up with a deserter, and begins to wear a facial mask she has taken from a slain samurai. Soon the mask will not come off again. In this...