Filmography from : Takahiro Mizuma
Actor :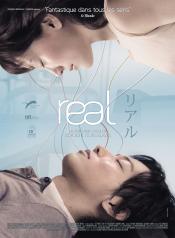 Real
,
Kiyoshi Kurosawa
, 2013
Koichi (Sato) and Atsumi (Ayase) are childhood friends who have become lovers. Despite this closeness when Atsumi attempts suicide Koichi is at a loss to understand the circumstances that drove her to do such a thing. Now she is in a coma and Koichi needs to find out the reason. Since Koichi is a neurosurgeon he has access to the latest studies and so he takes part in a medical procedure that will allow him to enter Atsumi's subconscious....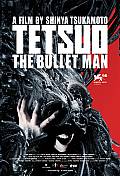 Tetsuo: The Bullet Man
,
Shin'ya Tsukamoto
(as Shinya Tsukamoto), 2009
Calm office worker Anthony, son of an American father and a Japanese mother, lives in Tokyo with his wife, Yuriko, and their little son Tom. Since Anthony's mother died of cancer, his scientist father has been overly fearful for his son's and grandson's health and rigidly subjects Anthony and Tom to monthly physicals. Walking home one day, Tom is killed in a hit and run before Anthony's eyes. Losing their boy pushes Yuriko over the edge and...