Filmography from : Tamara Ustinov
Actor :
The Last Horror Movie
,
Julian Richards
, 2003
A serial killer uses a horror video rental to lure his next victim. What begins as a teen slasher transforms into a disturbing journey through the mind of Max Parry, a mild mannered wedding photographer with a taste for human flesh....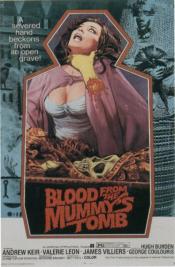 Blood from the Mummy's Tomb
,
Seth Holt
,
Michael Carreras
(uncredited), 1971
On the night before her anniversary, Margaret Fuchs (Valerie Leon) receives an ancient Egyptian ring with a red stone as a birthday gift from her father, Prof. Julian Fuchs (Andrew Keir). Margaret has frequent nightmares about an expedition in Egypt with five members, including her father, finding the tomb of Queen Tera, an evil sorcerer with a severed hand. The members collect the sarcophagus with a totally preserved mummy, the severed hand...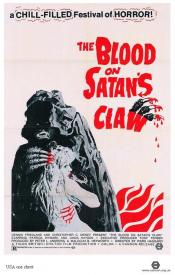 The Blood on Satan's Claw
,
Piers Haggard
, 1971
Horror thriller set in 17th century England about the children of a village slowly converting into a coven of devil worshipers....