Filmography from : Tammy Zarchi
Actor :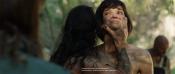 I Spit on Your Grave: Deja Vu
,
Meir Zarchi
, 2019
Following her rape, Jennifer Hills wrote a best-selling account of her ordeal and of the controversial trial in which she was accused of taking the law into her own hands and brutally killing her assailants. In the small town where the rape and revenge took place, the relatives of the four rapists she killed are furious that the court declared her not guilty and resolve to take justice into their own hands....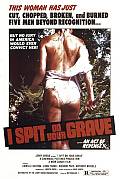 Day of the Woman
,
Meir Zarchi
, 1978
The film follows Jennifer, a writer who is working on a new novel and needs to get out of the city to finish it. She hires a riverside apartment in upstate New York to finish her novel, attracting the attention of a number of rowdy male locals. They catch Jenifer one day and strip her naked for the village idiot (Matthew) and rape her. Jennifer is later attacked and raped a further two times by the four degenerates, and her novel is also...