Filmography from : Terry Lee Smith
Actor :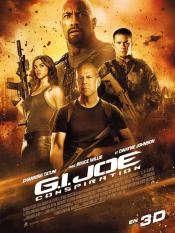 G.I. Joe : Conspiration
,
Jon M Chu
, 2013
Framed for crimes against the country, the G.I. Joe team is terminated by the President's order, and the surviving team members face off against Zartan, his accomplices, and the world leaders he has under his influence....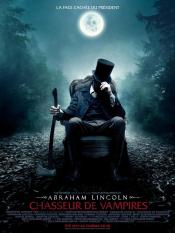 Abraham Lincoln: Chasseur de vampires
,
Timur Bekmambetov
, 2012
At the age of 9, Abraham Lincoln witnesses his mother being killed by a vampire, Jack Barts. Some 10 years later, he unsuccessfully tries to eliminate Barts but in the process makes the acquaintance of Henry Sturgess who teaches him how to fight and what is required to kill a vampire. The quid pro quo is that Abe will kill only those vampires that Henry directs him to. Abe relocates to Springfield where he gets a job as a store clerk while he...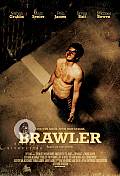 Brawler
,
Chris Sivertson
, 2011
...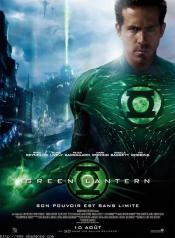 Green Lantern
,
Martin Campbell
, 2011
In a universe as vast as it is mysterious, a small but powerful force has existed for centuries. Protectors of peace and justice, they are called the Green Lantern Corps. A brotherhood of warriors sworn to keep intergalactic order, each Green Lantern wears a ring that grants him superpowers. But when a new enemy called Parallax threatens to destroy the balance of power in the Universe, their fate and the fate of Earth lie in the hands of their...
Destination finale 4
,
David R Ellis
, 2009
On what should have been a fun-filled day at the races, Nick O'Bannon has a horrific premonition in which a bizarre sequence of events causes multiple race cars to crash, sending flaming debris into the stands, brutally killing his friends and causing the upper deck of the stands to collapse on him. When he comes out of this grisly nightmare, Nick panics, persuading his girlfriend, Lori, and their friends, Janet and Hunt, to leave… escaping...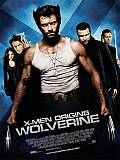 X-Men Origins: Wolverine
,
Gavin Hood
, 2009
...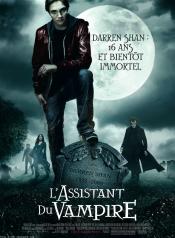 L'assistant du vampire
,
Paul Weitz
, 2009
A young boy named Darren Shan meets a mysterious man at a freak show who turns out to be a Vampire. After a series of events Darren must leave his normal life and go on the road with the Cirque Du Freak and become a Vampire....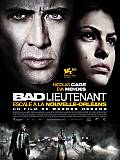 Bad Lieutenant - Escale à la Nouvelle-Orléans
,
Werner Herzog
, 2009
...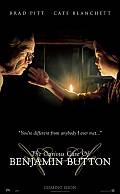 L'étrange histoire de Benjamin Button
,
David Fincher
, 2008
"I was born under unusual circumstances." And so begins 'The Curious Case of Benjamin Button,' adapted from the 1920s story by F. Scott Fitzgerald about a man who is born in his eighties and ages backwards: a man, like any of us, who is unable to stop time. We follow his story, set in New Orleans from the end of World War I in 1918 to the 21st century, following his journey that is as unusual as any man's life can be. Directed by David Fincher...