Filmography from : Thandiwe Newton
Actor :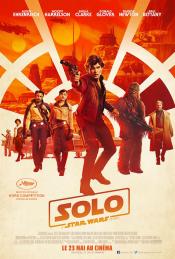 Solo: A Star Wars Story
,
Ron Howard
, 2018
With the emerging demand of hyperfuel and other resources, Han Solo finds himself in the middle of a heist alongside other criminals, where they meet the likes of Chewbacca and Lando Calrissian in an adventurous situation exposing the criminal underworld....
Westworld
,
Richard J Lewis
(5 episodes, 2016-2022),
Jonathan Nolan
(3 episodes, 2016-2020),
Frederick EO Toye
(3 episodes, 2016-2018),
Vincenzo Natali
(2 episodes, 2016-2018),
Stephen Williams
(2 episodes, 2016-2018),
Jennifer Getzinger
(2 episodes, 2020),
Craig William Macneill
(2 episodes, 2022),
Jonny Campbell
(1 episode, 2016),
Michelle MacLaren
(1 episode, 2016),
Neil Marshall
(1 episode, 2016),
Uta Briesewitz
(1 episode, 2018),
Lisa Joy
(1 episode, 2018),
Nicole Kassell
(1 episode, 2018),
Tarik Saleh
(1 episode, 2018),
Craig Zobel
(1 episode, 2018),
Paul Cameron
(1 episode, 2020),
Anna Foerster
(1 episode, 2020),
Amanda Marsalis
(1 episode, 2020),
Helen Shaver
(1 episode, 2020), 2016
Westworld isn't your typical amusement park. Intended for rich vacationers, the futuristic park allows its visitors to live out their most primal fantasies with the robotic "hosts." However, the robotic hosts have evolved an artificial consciousness that is similar to, yet diverges from, human consciousness. No matter how illicit the fantasy may be, there are no consequences for the park's guests, allowing for any wish to be indulged; but there...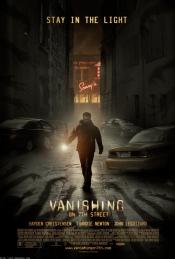 L'empire des ombres
,
Brad Anderson
, 2010
An unexplained blackout plunges the city of Detroit into total darkness, and by the time the sun rises, only a few people remain – surrounded by heaps of empty clothing, abandoned cars and lengthening shadows. A small handful of strangers that have survived the night (Hayden Christensen, Thandie Newton, John Leguizamo and newcomer Jacob Latimore) each find their way to a rundown bar, whose gasoline-powered generator and stockpile of food and...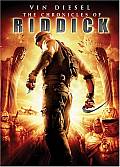 Les Chroniques de Riddick
,
David Twohy
, 2004
In this movie sequel, Vin Diesel returns as Riddick, an escaped convict with a price on his head. Riddick has been hiding on a snow planet for the last five years, when a group of mercenaries try to capture him. Riddick returns to the planet Helion, and finds out that his friend Jack, is in prison on Crematoria, a very hot planet. While on Helion, the planet is invaded by the Necromongers, led by Lord Marshal (Colm Feore), who wants to rule the...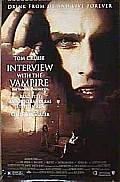 Entretien avec un vampire
,
Neil Jordan
, 1994
...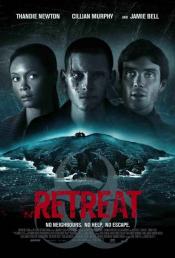 Retreat
,
Carl Tibbetts
, 0
...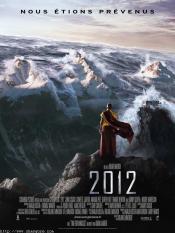 2012
,
Roland Emmerich
, 0
Dr. Adrian Helmsley, part of a worldwide geophysical team investigating the effect on the earth of radiation from unprecedented solar storms, learns that the earth's core is heating up. He warns U.S. President Thomas Wilson that the crust of the earth is becoming unstable and that without proper preparations for saving a fraction of the world's population, the entire race is doomed. Meanwhile, writer Jackson Curtis stumbles on the same...