THE AWAKENING (1980)
INFO
| REVIEW(S) | PICTURES | NEWS | DVDS | VIDEOS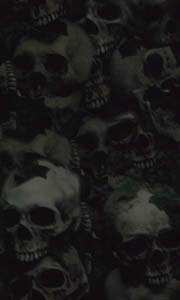 An American archaeologist (Charlton Heston) is in Egypt with his pregnant wife, searching for the tomb of a long-lost Egyptian queen. At the same moment he discovers the tomb and opens it's accursed seal, his wife gives birth to his daughter. Years later it transpires that the malevolent spirit of the Egyptian queen left the tomb just as he was entering, and possessed his baby girl. As the truth becomes clear, the archaeologist realises that he must destroy his daughter in a ceremonial ritual, before she uses her awesome powers to threaten the safety of mankind.
Original Title : THE AWAKENING
Director(s) :
Mike Newell
Writer(s) : Chris Bryant, Clive Exton
Year : 1980
Country : UK
Langage : English
Coulor : Color(Technicolor)
Ratio : 1.85 : 1
Sound : Dolby
Aka(s) :
The Awakening - UK (original title)
El despertar - Mexico (imdb display title) / Spain
A Maldição do Vale dos Faraós - Portugal (imdb display title)
Alla 39ª eclisse - Italy (imdb display title)
De Herrezen Heerseres - Netherlands (imdb display title)
Dirilis - Turkey (Turkish title)
Erwachen der Sphinx - West Germany
Kuningattaren kirous - Finland
La malédiction de la vallée des rois - France
Mumiens hemmelighed - Denmark (imdb display title)
Mumiens hemmelighet - Norway (imdb display title)
Przebudzenie - Poland
Reencarnação - Brazil (imdb display title)
The Wakening - UK (alternative title)
To xypnima ton farao - Greece (transliterated ISO-LATIN-1 title)
Actors :
Charlton Heston - Matthew Corbeck
Susannah York - Jane Turner
Jill Townsend - Anne Corbeck
Stephanie Zimbalist - Margaret Corbeck
Patrick Drury - Paul Whittier
Bruce Myers - Dr. Khalid
Nadim Sawalha - Dr. El Sadek
Ian McDiarmid - Dr. Richter
Ahmed Osman - Yussef
Miriam Margolyes - Dr. Kadira
Michael Mellinger - Hamid
Leonard Maguire - John Matthews
Ishia Bennison - Nurse
Madhav Sharma - Doctor
Michael Halphie - Doctor
Christopher Fairbank - Porter
Roger Kemp - Doctor
Albert Moses - (uncredited)

No comments.
All informations are coming from http://www.imdb.com
This page has been seen 731 times.