THE MOORING (2012)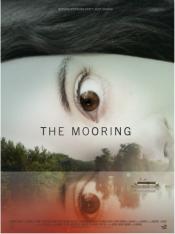 A group of gadget-addicted teenage girls come together in Idaho to work through a program run by psychologist Nancy. It's a program about change, losing dependency on technology, and forming real relationships. They set off up river in a houseboat but are soon forced to moor and camp on a riverbank in the middle of nowhere. During the night a strange, aggressive couple moors beside them, harassing the group. When the couple depart the next morning, Nancy decides to leave the girls briefly to get the boat fixed. The drifters return, setting out on a murderous rampage, hunting the girls down one-by-one through a thick, claustrophobic Idaho forest.
Original Title : THE MOORING
Director(s) :
Glenn Withrow
Writer(s) : Ivy Withrow (written by) &, Hallie Todd (written by) &, Glenn Withrow (written by)
Genre(s) : Horror | Thriller
Length : 90 min
Year : 2012
Country : USA
Langage : English
Coulor : Color
Ratio : 178 : 1 / (high defi
Sound : Dolby Digital
US Release : 2013-02-19
Actors :
 
Hallie Todd Nancy
Thomas Wilson Brown Richard
Karli Blalock Ashley
Anna Goodwin Margot
Larissa Hayden Remi
Lilli Hendrickson Justine
Erin McIntosh Claire
Olivia Meyer Madison
Hailee Naccarato Holly
Jessica Pepeli Natalie
Katie Simpson Dawn
Brooklyn Tate Mickey
Christopher Goodwin Margot's Dad
Bailey Morgan Young Mickey
Clark Perry Young Richard
Joan Hendrickson Young Mickey's Mom (uncredited)
Paul Hendrickson Young Mickey's Dad (uncredited)
No comments.
All informations are coming from http://www.imdb.com
This page has been seen 1480 times.