THE STEPFATHER (1987)
INFO
| REVIEW(S) | PICTURES | NEWS | DVDS | VIDEOS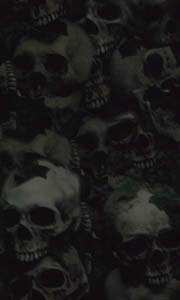 All about a "family values" man Jerry Blake who marries widows and divorcées with children in search of the perfect family. As soon as his new family members show signs of being human and not robots who will march unquestioningly to his tune, his dreams of domestic bliss begins to crumble, and he kills them. Then he alters his appearance, assumes an new identity, and skips to another town to begin the deadly ritual all over again. He marries Susan Maine, who sees him as the ideal surrogate father for her teenage daughter Stephanie, and is soon up to his old tricks when she proves too much of a troublesome teen to handle.
Original Title : THE STEPFATHER
Director(s) :
Joseph Ruben
Writer(s) : Carolyn Lefcourt, Brian Garfield
Year : 1987
Country : UK
Langage : English
Coulor : Color
Ratio : 1.85 : 1
Sound : Ultra Stereo
French Released : 1988-06-01
Aka(s) :
The Stepfather - UK (original title)
El padrastro - Mexico (alternative title) / Spain
A mostohaapa - Hungary (imdb display title)
Assassínios Premeditados - Portugal (imdb display title)
Exapsi vias - Greece (transliterated ISO-LATIN-1 title)
Fatale rencontre - Switzerland (video title) (French title)
Isäpuoli - Finland
Kill, Daddy, Kill - West Germany
Le beau-père - France
Locura sangrienta - Mexico (imdb display title)
O Padrasto - Brazil
Očuh - Serbia
Ojczym - Poland (imdb display title)
Spur in den Tod II - West Germany
Stedfaderen - Denmark (imdb display title)
Stepfather I - (undefined)
Styvfar - Finland (Swedish title)
The Stepfather - Il patrigno - Italy (imdb display title)
Actors :
Terry O'Quinn - Jerry Blake
Jill Schoelen - Stephanie
Shelley Hack - Susan
Charles Lanyer - Dr. Bondurant
Stephen Shellen - Jim Ogilvie
Stephen E. Miller - Al Brennan
Robyn Stevan - Karen
Jeff Schultz - Paul Baker
Lindsay Bourne - Art Teacher
Anna Hagan - Mrs. Leitner
Gillian Barber - Annie Barnes
Blu Mankuma - Lt. Jack Wall
Jackson Davies - Mr. Chesterton
Sandra Head - Receptionist
Gabrielle Rose - Dorothy Rinehard
Richard Sargent - Mr. Anderson
Margot Pinvidic - Mrs. Anderson
Rochelle Greenwood - Cindy Anderson
Don S. Williams - Mr. Stark
Don MacKay - Joe
Dale Wilson - Frank
Gary Hetherington - Herb
Andrew Snider - Mr. Grace
Marie Stillin - Mrs. Fairfax
Paul Batten - Mr. Fairfax
Sheila Paterson - Dr. Barbara Faraday

No comments.
All informations are coming from http://www.imdb.com
This page has been seen 658 times.