Filmography from : Thomas Fenton
Writer :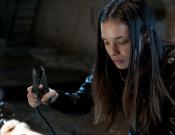 I Spit on Your Grave 2
,
Steven R Monroe
, 2013
Naturally beautiful, Jessica (Dallender) has just settled into New York where she, like many other young women, is trying to make it as a model. But what starts out as an innocent and simple photo shoot soon turns into something disturbingly unthinkable! Raped, tortured and kidnapped to a foreign country, Jessica is buried alive and left to die. Against all odds, she manages to escape. Severely injured, she will have to tap into the darkest...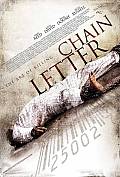 Chain Letter
,
Deon Taylor
, 2010
Six friends receive a mysterious chain letter via text messaging and in their email accounts from a maniac who's hunting down teenagers who fail to forward his online chain letter. Who knew they should take the threats in the chain letter seriously? Or that chain letters using the teens' favorite technologies to track them can kill? This maniacal game pits friend against friend as they race to beat rules that seem impossible to escape. Break the...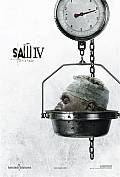 Saw 4
,
Darren Lynn Bousman
, 2007
During the autopsy of John Kramer, the coroner finds a tape inside his stomach and calls Detective Hoffman. Meanwhile, the police find Detective Kerry dead and the SWAT Commander Rigg is absolutely traumatized with the tortured corpse of Kerry and obsessed to save Detective Eric Matthews that has been missing for six months; however Hoffman asks him to take vacations and leave the case. The FBI agents Strahm and Perez join Hoffman's team to...