Filmography from : Tilda Swinton
Actor :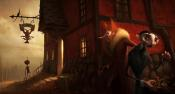 Pinocchio
,
Guillermo del Toro
,
Mark Gustafson
(co-director), 2021
Once there was a lonely woodcutter named Geppetto-who dreamed of having a boy of his own. So one day he carved a boy out of wood and named him Pinocchio.When the puppet comes to life, it's Geppetto's dream come true. Except Pinocchio turns out to be not such a nice boy after all. Pinocchio enjoys nothing better than creating mischief and playing mean tricks. As he discovers, being bad is much more fun than being good. For a while, anyway....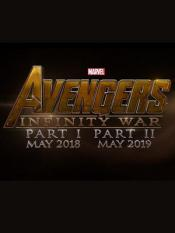 Avengers: Endgame
,
Anthony Russo
,
Joe Russo
, 2019
...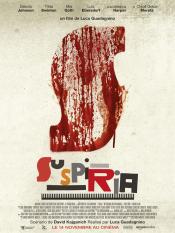 Suspiria
,
Luca Guadagnino
, 2018
Susie Bannion, a young American woman, travels to the prestigious Markos Tanz Company in Berlin in the year 1977. She arrives just as one of the Company's members, Patricia, has disappeared under mysterious circumstances. As Susie makes extraordinary progress under the guidance of Madame Blanc, the Company's revolutionary artistic director, she befriends another dancer, Sara, who shares her suspicions that the Matrons, and the Company...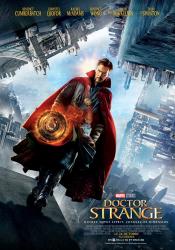 Doctor Strange
,
Scott Derrickson
, 2016
Marvel's "Doctor Strange" follows the story of the talented neurosurgeon Doctor Stephen Strange who, after a tragic car accident, must put ego aside and learn the secrets of a hidden world of mysticism and alternate dimensions. Based in New York City's Greenwich Village, Doctor Strange must act as an intermediary between the real world and what lies beyond, utilising a vast array of metaphysical abilities and artifacts to protect the Marvel...
B-Movie: Lust & Sound in West-Berlin 1979-1989
,
Jörg A Hoppe
,
Heiko Lange
,
Klaus Maeck
, 2015
...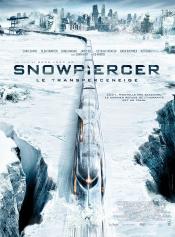 Snowpiercer
,
Bong Joon Ho
, 2013
After a failed experiment to stop global warming, an Ice Age kills off all life on the planet except for the inhabitants of the Snow Piercer, a train that travels around the globe and is powered by a sacred perpetual-motion engine. A class system evolves on the train but a revolution brews....
The Zero Theorem
,
Terry Gilliam
, 2013
A computer hacker whose goal is to discover the reason for human existence continually finds his work interrupted thanks to the Management; namely, they send a teenager and lusty love interest to distract him....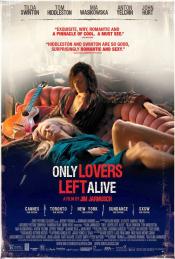 Only Lovers Left Alive
,
Jim Jarmusch
, 2013
The tale of two fragile and sensitive vampires, Adam (Hiddleston) and Eve (Swinton), who have been lovers for centuries. Both are cultured intellectuals with an all-embracing passion for music, literature and science, who have evolved to a level where they no longer kill for sustenance, but still retain their innate wildness....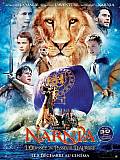 The Chronicles of Narnia: The Voyage of the Dawn Treader
,
Michael Apted
, 2010
Lucy and Edmund Pevensie return to Narnia with their cousin Eustace where they meet up with Prince Caspian for a trip across the sea aboard the royal ship The Dawn Treader. Along the way they encounter dragons, dwarves, merfolk, and a band of lost warriors before reaching the edge of the world....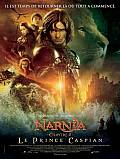 The Chronicles of Narnia: Prince Caspian
,
Andrew Adamson
, 2008
...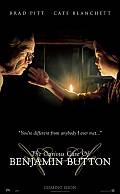 The Curious Case of Benjamin Button
,
David Fincher
, 2008
"I was born under unusual circumstances." And so begins 'The Curious Case of Benjamin Button,' adapted from the 1920s story by F. Scott Fitzgerald about a man who is born in his eighties and ages backwards: a man, like any of us, who is unable to stop time. We follow his story, set in New Orleans from the end of World War I in 1918 to the 21st century, following his journey that is as unusual as any man's life can be. Directed by David Fincher...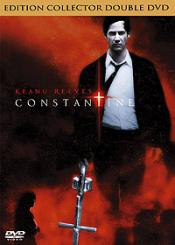 Constantine
,
Francis Lawrence
, 2005
John Constantine is approached by Det. Angela Dodson who needs his help to prove that her twin sister Isabel's death was not a suicide. The dead woman was a devout Catholic and Angela refuses to accept that she would have taken her own life. She's asked Constantine for help because he has a reputation for dealing with the mystical. In fact, he is a demon hunter whose sole purpose on Earth is to send demons back to the nether regions. John...
The Chronicles of Narnia: The Lion, the Witch and the Wardrobe
,
Andrew Adamson
, 2005
...