Filmography from : Tim Allen
Actor :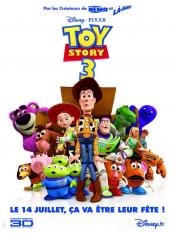 Toy Story 3
,
Lee Unkrich
, 2010
Woody, Buzz, and the rest of their toy-box friends are dumped in a day-care center after their owner, Andy, departs for college....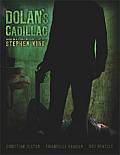 Dolan's Cadillac
,
Jeff Beesley
, 2009
A dark revenge tale about Las Vegas middle school science teacher (Robinson) whose beloved wife (Elizabeth) witnesses an execution in the desert and is then targeted for death by the mobster who committed it, notorious Vegas crime lord Jimmy Dolan. Dolan's vast wealth stems from his human trafficking operations. Dolan succeeds in having Elizabeth killed before she can testify against him. Without a witness to the murders, Dolan goes free, and...

Walled In
,
Gilles Paquet-Brenner
, 2009
Sam is young, smart and beautiful, but she's no ordinary woman, she's a demolition expert, usually considered as a man's job. This job should have been very easy: conduct a structural analysis on a building located in the remote Scottish swamps, a necessary step before demolition. The building was supposed to be empty upon her arriving. But strangely there are still a few lingering tenants, amongst them the caretaker and her 15 year old boy. The...
Galaxy Quest
,
Dean Parisot
, 1999
...
Toy Story 2
,
John Lasseter
,
Ash Brannon
(co-director),
Lee Unkrich
(co-director), 1999
While Andy is away at summer camp Woody has been toynapped by Al McWiggin, a greedy collector and proprietor of "Al's Toy Barn"! In this all-out rescue mission, Buzz and his friends Mr. Potato Head, Slinky Dog, Rex and Hamm springs into action to rescue Woody from winding up as a museum piece. They must find a way to save him before he gets sold in Japan forever and they'll never see him again...
Toy Story
,
John Lasseter
, 1995
A little boy named Andy loves to be in his room, playing with his toys, especially his doll named "Woody". But, what do the toys do when Andy is not with them, they come to life. Woody believes that he has life (as a toy) good. However, he must worry about Andy's family moving, and what Woody does not know is about Andy's birthday party. Woody does not realize that Andy's mother gave him an action figure known as Buzz Lightyear, who does not...