Filmography from : Tim Barrett
Actor :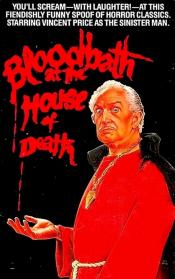 Bloodbath at the House of Death
,
Ray Cameron
, 1984
Six scientists arrive at the creepy Headstone Manor to investigate a strange phenomena which was the site of a mysterious massacre years earlier where 18 guests were killed in one night. It turns out that the house is the place of a satanic cult lead by a minister monk who plans to kill the scientists who are inhabiting this house of Satan....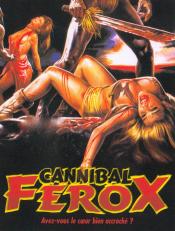 Cannibal ferox
,
Umberto Lenzi
, 1981
...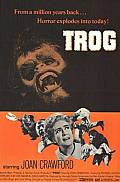 Trog
,
Freddie Francis
, 1970
A troglodyte, or primitive man, is found in a cave and brought to the lab of Dr. Brockton. Brockton, believing that the creature could be the "missing link," studies and attempts to communicate with it. Meanwhile, the townspeople are angry with Brockton, for they feel that the trog is nothing more than a dangerous monster. Unfortunately, the residents are proven correct when the caveman is freed from his cage -- and embarks on a murderous...