Filmography from : Tim Conlon
Actor :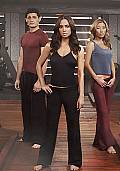 Dollhouse
,
David Solomon
(6 episodes, 2009-2010),
Joss Whedon
(3 episodes, 2009),
Tim Minear
(2 episodes, 2009-2010),
Félix Enríquez Alcalá
(2 episodes, 2009),
Dwight H Little
(2 episodes, 2009),
David Straiton
(2 episodes, 2009),
John Cassaday
(1 episode, 2009),
James A Contner
(1 episode, 2009),
Steven S DeKnight
(1 episode, 2009),
Jonathan Frakes
(1 episode, 2009),
Marita Grabiak
(1 episode, 2009),
Rod Hardy
(1 episode, 2009),
Elodie Keene
(1 episode, 2009),
Allan Kroeker
(1 episode, 2009),
Wendey Stanzler
(1 episode, 2009),
Terrence O'Hara
(1 episode, 2010), 2010
The show follows an organization that employs mind-wiped DNA-altered humans known as Dolls who are implanted with false memories and skills for various missions and tasks. When they are not 'at work' they are living in a real life Dollhouse which gives the show the name. One of those mind-wiped humans, a young woman named Echo, is slowly starting to become aware of herself and what's going on - all the while somebody on the outside is trying to...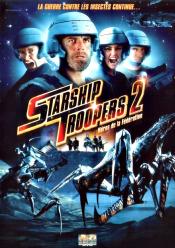 Starship Troopers 2: Hero of the Federation
,
Phil Tippett
, 2004
In the sequel to Paul Verhoeven's loved/reviled sci-fi film, a group of troopers taking refuge in an abandoned outpost after fighting alien bugs, failing to realize that more danger lays in wait....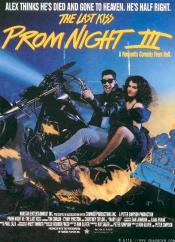 Prom Night III: The Last Kiss
,
Ron Oliver
,
Peter R Simpson
(as Peter Simpson), 1990
Mary Lou, the prom queen burned to death by her boyfriend back in the fifties, has escaped from hell and is once again walking the hallways of Hamilton High School, looking for blood. She chooses as her escort in world of the living Alex, an average depressed student with dreams of one day becoming a doctor. As Mary Lou begins to get back into form, the body count starts climbing and the graduating class of Hamilton High is once again smaller...