Filmography from : Timothy Spall
Actor :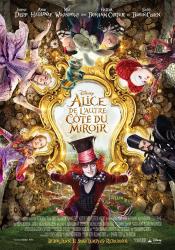 Alice de l'autre côté du miroir
,
James Bobin
, 2016
Alice returns to the magical world of Underland, only to find the Hatter in a horrible state. With the help of her friends, Alice must travel through time to save the Mad Hatter and Underland's fate from the evil clutches of the Red Queen and a clock like creature, known as Time....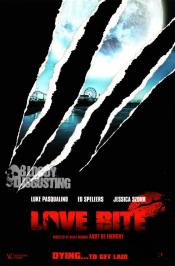 Love Bite
,
Andy De Emmony
, 2012
High school is over and summer has begun in the dead-end seaside town of Rainmouth. While Jamie's friends seem to be happy working in the local pie factory by day and looking for a shag by night, Jamie is bored out of his mind, running his pot-head mother's B&B. He's desperate to get out of there. But when he meets beautiful, smart and sexy American traveler Juliana at a party, he's smitten - the world is not so small after all. But soon...
Wasteland
,
Rowan Athale
, 2012
A young Englishman recently released from prison recruits his three best friends and to rob the local drug kingpin who is responsible for his incarceration. Can he get revenge and win back his fed-up girlfriend? ...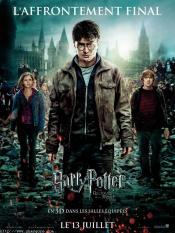 Harry Potter et les Reliques de la Mort : partie 2
,
David Yates
, 2011
The final chapter begins as Harry, Ron, and Hermione continue their quest of finding and destroying the Dark Lord's three remaining Horcruxes, the magical items responsible for his immortality. But as the mystical Deathly Hallows are uncovered, and Voldemort finds out about their mission, the biggest battle begins and life as they know it will never be the same again....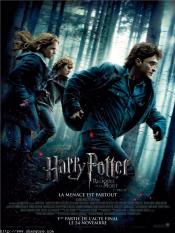 Harry Potter et les Reliques de la Mort : partie 1
,
David Yates
, 2010
...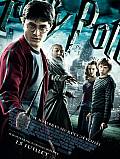 Harry Potter et le Prince de sang-mêlé
,
David Yates
, 2009
In "Harry Potter and the Half-Blood Prince," Lord Voldemort is tightening his grip on both the Muggle and Wizard worlds and Hogwarts is no longer the safe haven it once was. Harry suspects that dangers may even lie within the castle, but Dumbledore is more intent upon preparing him for the final battle that he knows is fast approaching....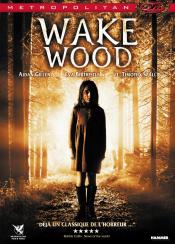 Wake Wood
,
David Keating
, 2009
The parents of a girl who was killed by a savage dog are granted the opportunity to spend three days with their deceased daughter....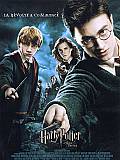 Harry Potter et l'Ordre du Phénix
,
David Yates
, 2007
...
Il était une fois...
,
Kevin Lima
, 2007
...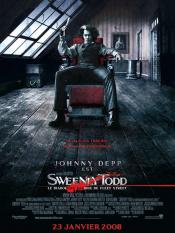 Sweeney Todd, le diabolique barbier de Fleet Street
,
Tim Burton
, 2007
...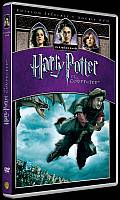 Harry Potter et la Coupe de feu
,
Mike Newell
, 2005
...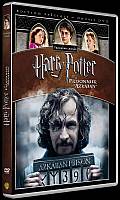 Harry Potter et le Prisonnier d'Azkaban
,
Alfonso Cuarón
, 2004
...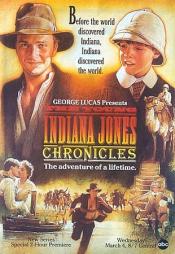 Les aventures du jeune Indiana Jones
,
Carl Schultz
(21 episodes, 1992-1993),
Simon Wincer
(6 episodes, 1992-1993),
René Manzor
(2 episodes, 1992-1993),
Ellery Ryan
(2 episodes, 1992),
Bille August
(2 episodes, 1993),
Mike Newell
(2 episodes, 1993),
Vic Armstrong
(1 episode, 1992),
Terry Jones
(1 episode, 1992),
Jim O'Brien
(1 episode, 1992),
David Hare
(1 episode, 1993),
Joe Johnston
(1 episode, 1993),
Dick Maas
(1 episode, 1993),
Syd Macartney
(1 episode, 1993),
Peter MacDonald
(1 episode, 1993),
Gillies MacKinnon
(1 episode, 1993),
Deepa Mehta
(1 episode, 1993),
Gavin Millar
(1 episode, 1993),
Nicolas Roeg
(1 episode, 1993),
Michael Schultz
(1 episode, 1993),
Robert Young
(1 episode, 1993), 1992
The now legendary, almost mythical character of Indiana Jones once had a childhood. Every episode starts out with the elderly man that he is in the 1990's getting into a specific situation where he has to tell a story from his past. The stories go back to when he was ten years old and on a world tour with his father, and to his late-teens when he fought in World War I....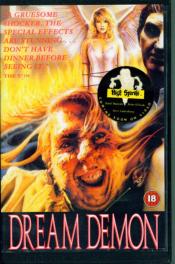 Dream Demon
,
Harley Cokeliss
(as Harley Cokliss), 1988
A young woman about to be married begins having terrifying dreams about demons. When she wakes, however, the demons are real and begin to commit gruesome murders....
Red Dwarf
,
Ed Bye
(40 episodes, 1988-1999),
Doug Naylor
(26 episodes, 1992-2020),
Andy De Emmony
(6 episodes, 1993),
Rob Grant
(4 episodes, 1992),
Juliet May
(4 episodes, 1992),
Paul Jackson
(uncredited) (1 episode, 1991), 1988
...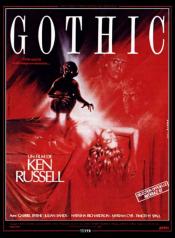 Gothic
,
Ken Russell
, 1986
Story of the night that Mary Shelley gave birth to the horror classic "Frankenstein." Disturbed drug induced games are played and ghost stories are told one rainy night at the mad Lord Byron's country estate. Personal horrors are revealed and the madness of the evening runs from sexual fantasy to fiercest nightmare. Mary finds herself drawn into the sick world of her lover Shelley and cousin Claire as Byron leads them all down the dark paths of...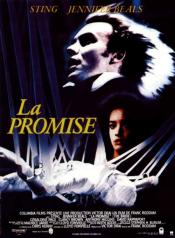 La promise
,
Franc Roddam
, 1985
Sting is doctor Frankenstein in this remake of the old classic film "Bride of Frankenstein". After years of research, the doctor finally succeeds in creating the perfect woman, who gets the name "Eva"....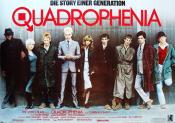 Quadrophenia
,
Franc Roddam
, 1979
London, 1965: Like many other youths, Jimmy hates the philistine life, especially his parents and his job in a company's mailing division. Only when he's together with his friends, a 'Mod' clique, cruises London on his motor-scooter and hears music such as that of 'The Who' and 'The High Numbers', he feels free and accepted. However, it's a flight into an illusionary world. ...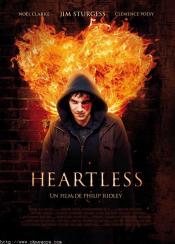 Heartless
,
Philip Ridley
, 0
The action centers on Jamie (Sturgess), a young man with a heart shaped birth mark on his face. His desire to be rid of the mark leads him to deal with the devil, so that he may have a perfect life with the girl of his dreams. All goes well and Jamie begins a new life full of confidence until the Devil comes knocking. As payment for his help the devil sets Jamie to work; murdering in his name, if Jamie refuses he will be the sport of daemon...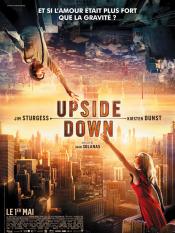 Upside Down
,
Juan Solanas
, 0
Adam and Eden fell in love as teens despite the fact that they live on twinned worlds with gravities that pull in opposite directions. Ten years after a forced separation, Adam sets out on a dangerous quest to reconnect with his love....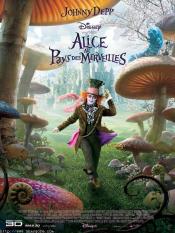 Alice au pays des merveilles
,
Tim Burton
, 0
The traditional tale has been freshened with a blast of girl power, courtesy of writer Linda Woolverton (Beauty and the Beast). Alice, 17, attends a party at a Victorian estate only to find she is about to be proposed to in front of hundreds of snooty society types. Off she runs, following a white rabbit into a hole and ending up in Wonderland, a place she visited 10 years before yet doesn't remember....