Filmography from : Tina Lifford
Actor :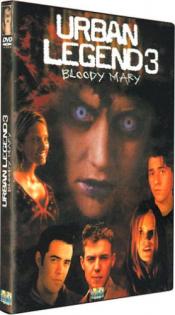 Urban Legends: Bloody Mary
,
Mary Lambert
, 2005
On Homecoming night, Samantha (Mara), Gina (McCormick), and Mindy (Rulin) are having a slumber party at Sam's house due to being black-listed by the sexy football players. Since the dance and game are out of the question, the trio stays up and entertains themselves with Urban Legends..all leading up to BLOODY MARY. With nothing better to do and a whole night to waste, Sam chants "Bloody Mary." Her friends laugh... "Bloody Mary." More laughter....
Otage
,
Florent-Emilio Siri
(as Florent Siri), 2005
...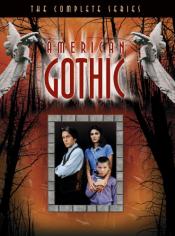 American Gothic
,
Lou Antonio
(4 episodes, 1995-1998),
Michael Nankin
(2 episodes, 1995-1996),
Doug Lefler
(2 episodes, 1996-1998),
Oz Scott
(2 episodes, 1996-1998),
James Frawley
(2 episodes, 1996),
Michael Lange
(2 episodes, 1996),
Mike Binder
(1 episode, 1995),
Jim Charleston
(1 episode, 1995),
James A Contner
(1 episode, 1995),
Michael Katleman
(1 episode, 1995),
Peter O'Fallon
(1 episode, 1995),
Mel Damski
(1 episode, 1996),
Bruce Seth Green
(1 episode, 1996),
Elodie Keene
(1 episode, 1996),
Nick Marck
(unknown episodes), 1995
American Gothic is a horror/drama/thriller series set in the heart of South Carolina in a small town called Trinity. In this town not everyone is as they seem and everyone seems to follow their leader, Sheriff Lucas Buck. Lucas's son, Caleb Temple, was brought up by another family and was lead to believe that a man called Gage was his father. The local doctor, Matt Crower, gets curious when suddenly the Sheriff wants everything to do with Caleb....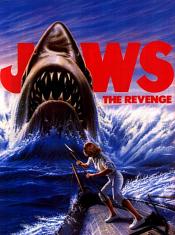 Les Dents de la mer 4 : La Revanche
,
Joseph Sargent
, 1987
Ellen Brody still lives in the island resort town of Amity, and her sons Sean and Michael don't work at Sea World anymore, and some time ago, Ellen's husband Martin Brody died of a heart attack that happened because he was afraid of sharks. Sean is now a deputy in Amity. One night, during the Christmas season, Sean is called to untangle a log from a buoy, and when Sean goes to the buoy, he's killed by a great white shark. After hearing about...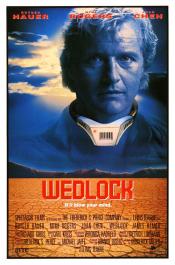 Wedlock - Les prisonniers du futur
,
Lewis Teague
, 0
A male prison escapee heads for his hidden loot electronically attached to a female prisoner....