Filmography from : Toby Huss
Actor :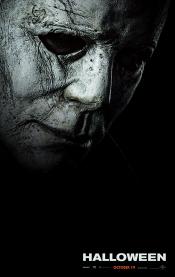 Halloween
,
David Gordon Green
, 2018
Laurie Strode comes to her final confrontation with Michael Myers, the masked figure who has haunted her since she narrowly escaped his killing spree on Halloween night four decades ago....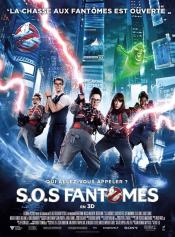 Ghostbusters
,
Paul Feig
, 2016
Following a ghost invasion of Manhattan, paranormal enthusiasts Erin Gilbert and Abby Yates, nuclear engineer Jillian Holtzmann, and subway worker Patty Tolan band together to stop the otherworldly threat....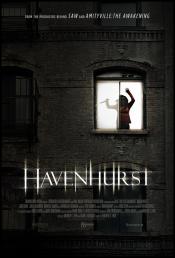 Havenhurst
,
Andrew C Erin
, 2016
Havenhurst is about a guilt-ridden young mother who checks out of rehab into a swanky apartment complex run by a sadistic manager. There she is drawn into the mysteries of Havenhurst, in particular the unsolved disappearance of the apartment's previous occupant and the dark forces that lurk within....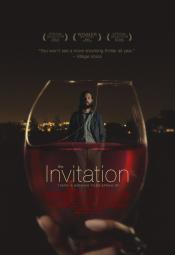 The Invitation
,
Karyn Kusama
, 2015
Will and Eden were once a loving couple. After a tragedy took their son, Eden disappeared. Two years later, out of the blue, she returns with a new husband… and as a different person, eerily changed and eager to reunite with her ex and those she left behind. Over the course of a dinner party in the house that was once his, the haunted Will is gripped by mounting evidence that Eden and her new friends have a mysterious and terrifying agenda....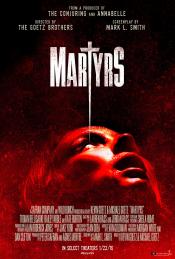 Martyrs
,
Kevin Goetz
,
Michael Goetz
, 2015
In 'Martyrs' 10-year-old Lucie flees from the isolated warehouse where she has been held prisoner. Deeply traumatized, she is plagued by awful night terrors at the orphanage that takes her in. Her only comfort comes from Anna, a girl her own age. Nearly a decade later and still haunted by demons, Lucie finally tracks down the family that tortured her. As she and Anna move closer to the agonizing truth, they find themselves trapped in a...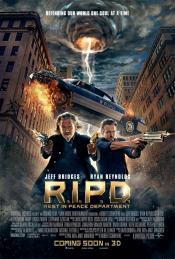 R.I.P.D.
,
Robert Schwentke
, 2013
Veteran sheriff Roy Pulsifer (Bridges) has spent his career with the legendary police force known as R.I.P.D. tracking monstrous spirits who are cleverly disguised as ordinary people. His mission? To arrest and bring to justice a special brand of criminals trying to escape final judgment by hiding among the unsuspecting on Earth. Once the wise-cracking Roy is assigned former rising-star detective Nick Walker (Reynolds) as his junior officer,...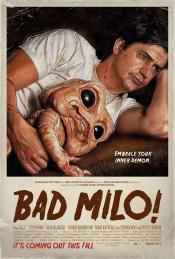 Bad Milo!
,
Jacob Vaughan
, 2013
Duncan is an average guy who works at an average office job. But he starts to get pains in his stomach whenever he feels stressed out. Things get worse every time he tries to just hide his stress, by burying it inside. It all comes to a head when that "stress" is turned in to an actual little beast that exits his body via his butt and takes revenge on the things that stress him out. But it soon starts to threaten the one thing he loves, his wife....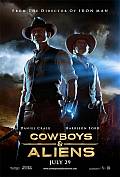 Cowboys & Aliens
,
Jon Favreau
, 2011
1873. Arizona Territory. A stranger (Craig) with no memory of his past stumbles into the hard desert town of Absolution. The only hint to his history is a mysterious shackle that encircles one wrist. What he discovers is that the people of Absolution don't welcome strangers, and nobody makes a move on its streets unless ordered to do so by the iron-fisted Colonel Dolarhyde (Ford). It's a town that lives in fear. But Absolution is about to...
God Bless America
,
Bobcat Goldthwait
, 2011
Loveless, jobless and possibly terminally ill, Frank has had enough of the downward spiral of America. With nothing left to lose, Frank takes his gun and decides to off the stupidest, cruelest and most repellent members of society with an unusual accomplice: 16-year-old Roxy, who shares his sense of rage and disenfranchisement. From stand-up comedian and director Bobcat Goldthwait comes a scathing and hilarious attack on all that is sacred in...
Carnivàle
,
Rodrigo García
(5 episodes, 2003-2005),
Jeremy Podeswa
(4 episodes, 2003-2005),
Jack Bender
(2 episodes, 2003-2005),
Tim Hunter
(2 episodes, 2003-2005),
John Patterson
(2 episodes, 2003-2005),
Scott Winant
(2 episodes, 2003-2005),
Alison Maclean
(1 episode, 2003),
Peter Medak
(1 episode, 2003),
Todd Field
(1 episode, 2005),
Tucker Gates
(1 episode, 2005),
Dan Lerner
(1 episode, 2005),
Steve Shill
(1 episode, 2005),
Alan Taylor
(1 episode, 2005), 2005
...