Filmography from : Tom Bui
Actor :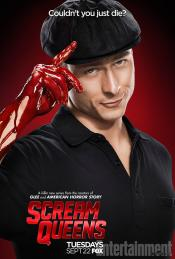 Scream Queens
,
Barbara Brown
(5 episodes, 2015-2016),
Brad Falchuk
(4 episodes, 2015-2016),
Bradley Buecker
(3 episodes, 2015-2016),
Michael Uppendahl
(3 episodes, 2015),
Ian Brennan
(2 episodes, 2015-2016),
Michael Lehmann
(1 episode, 2015),
Ryan Murphy
(1 episode, 2015),
Jamie Lee Curtis
(1 episode, 2016),
Maggie Kiley
(1 episode, 2016),
Loni Peristere
(1 episode, 2016),
Mary Wigmore
(1 episode, 2016), 2016
Wallace University is rocked by a string of murders. Kappa House, the most sought-after sorority for pledges, is ruled with an iron fist (in a pink glove) by its Queen Bitch, Chanel Oberlin (Emma Roberts). But when anti-Kappa Dean Cathy Munsch (Jamie Lee Curtis) decrees that sorority pledging must be open to all students, and not just the school's silver-spooned elite, all hell is about to break loose, as a devil-clad killer begins wreaking...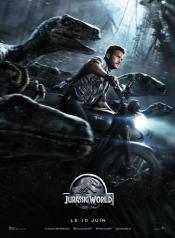 Jurassic World
,
Colin Trevorrow
, 2015
Twenty-two years after the events of Jurassic Park (1993), Isla Nublar now features a fully functioning dinosaur theme park, Jurassic World, as originally envisioned by John Hammond. After 10 years of operation and visitor rates declining, in order to fulfill a corporate mandate, a new attraction is created to re-spark visitor's interest, which backfires horribly....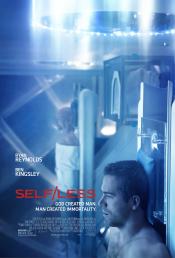 Self/less
,
Tarsem Singh
, 2015
An extremely wealthy elderly man dying from cancer undergoes a radical medical procedure that transfers his consciousness to the body of a healthy young man but everything may not be as good as it seems when he starts to uncover the mystery of the body's origins and the secret organization that will kill to keep its secrets. ...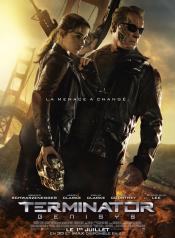 Terminator Genisys
,
Alan Taylor
, 2015
The year is 2029. John Connor, leader of the resistance continues the war against the machines. At the Los Angeles offensive, John's fears of the unknown future begin to emerge when TECOM spies reveal a new plot by SkyNet that will attack him from both fronts; past and future, and will ultimately change warfare forever....