Filmography from : Tom Hiddleston
Actor :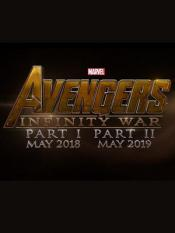 Avengers: Endgame
,
Anthony Russo
,
Joe Russo
, 2019
...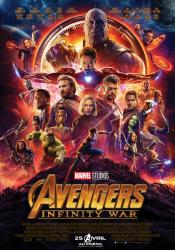 Avengers: Infinity War
,
Anthony Russo
,
Joe Russo
, 2018
As the Avengers and their allies have continued to protect the world from threats too large for any one hero to handle, a new danger has emerged from the cosmic shadows: Thanos. A despot of intergalactic infamy, his goal is to collect all six Infinity Stones, artifacts of unimaginable power, and use them to inflict his twisted will on all of reality. Everything the Avengers have fought for has led up to this moment - the fate of Earth and...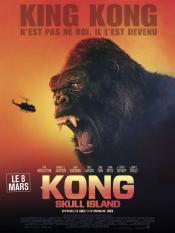 Kong: Skull Island
,
Jordan Vogt-Roberts
, 2017
An action/adventure story centered on King Kong's origins....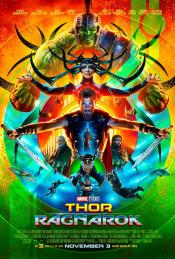 Thor: Ragnarok
,
Taika Waititi
, 2017
Privé de son puissant marteau, Thor est retenu prisonnier sur une lointaine planète aux confins de l'univers. Pour sauver Asgard, il va devoir lutter contre le temps afin d'empêcher l'impitoyable Hela d'accomplir le Ragnarök – la destruction de son monde et la fin de la civilisation asgardienne. Mais pour y parvenir, il va d'abord devoir mener un combat titanesque de gladiateurs contre celui qui était autrefois son allié au...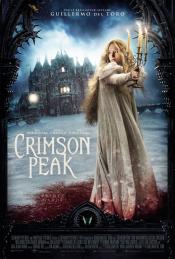 Crimson Peak
,
Guillermo del Toro
, 2015
In the aftermath of a family tragedy, an aspiring author is torn between love for her childhood friend and the temptation of a mysterious outsider. Trying to escape the ghosts of her past, she is swept away to a house that breathes, bleeds...and remembers....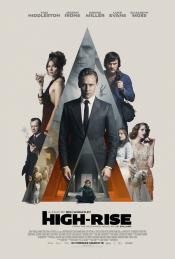 High-Rise
,
Ben Wheatley
, 2015
Class struggle becomes all too real as a young doctor moves into a modern apartment block in suburban 1975 London. Drugs, drink & debauchery dissolve into murder, mayhem and misogyny in this pseudo-post-apocalyptic breakdown of societal norms....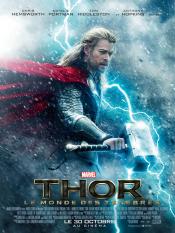 Thor: The Dark World
,
Alan Taylor
, 2013
Thor battles an ancient race of Dark Elves led by the vengeful Malekith who threatens to plunge the universe back into darkness after the events of Avengers....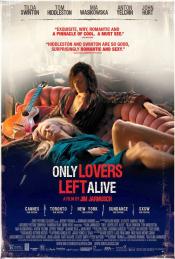 Only Lovers Left Alive
,
Jim Jarmusch
, 2013
The tale of two fragile and sensitive vampires, Adam (Hiddleston) and Eve (Swinton), who have been lovers for centuries. Both are cultured intellectuals with an all-embracing passion for music, literature and science, who have evolved to a level where they no longer kill for sustenance, but still retain their innate wildness....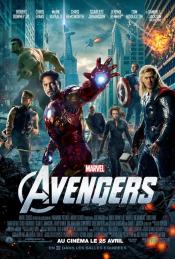 The Avengers
,
Joss Whedon
, 2012
Nick Fury of S.H.I.E.L.D. brings together a team of super humans to form The Avengers to help save the Earth from Loki and his army....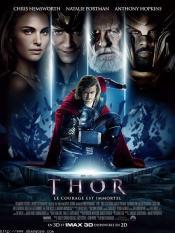 Thor
,
Kenneth Branagh
, 2011
Thor spans the Marvel Universe from present day Earth to the realm of Asgard. At the center of the story is the mighty Thor, a powerful but arrogant warrior whose reckless actions reignite an ancient war. Thor is cast down to Earth by his father Odin and is forced to live among humans. A beautiful, young scientist, Jane Foster (Portman), has a profound effect on Thor, as she ultimately becomes his first love. It's while here on Earth that Thor...
War Horse
,
Steven Spielberg
, 2011
Follows a young man named Albert and his horse, Joey, and how their bond is broken when Joey is sold to the cavalry and sent to the trenches of World War One. Despite being too young to enlist, Albert heads to France to save his friend. ...