Filmography from : Tom Kenny
Actor :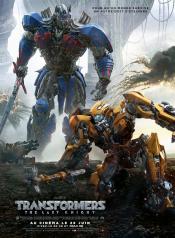 Transformers: The Last Knight
,
Michael Bay
, 2017
Optimus Prime finds his dead home planet, Cybertron, in which he comes to find he was responsible for its destruction. He finds a way to bring Cybertron back to life, but in order to do so, Optimus needs to find an artifact that is on Earth. ...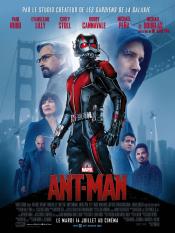 Ant-Man
,
Peyton Reed
, 2015
Armed with the astonishing ability to shrink in scale but increase in strength, con-man Scott Lang must embrace his inner-hero and help his mentor, Dr. Hank Pym, protect the secret behind his spectacular Ant-Man suit from a new generation of towering threats. Against seemingly insurmountable obstacles, Pym and Lang must plan and pull off a heist that will save the world....
Les Boxtrolls
,
Graham Annable
,
Anthony Stacchi
, 2014
A family event movie that introduces audiences to a new breed of family – The Boxtrolls, a community of quirky, mischievous creatures who have lovingly raised an orphaned human boy named Eggs (voiced by Isaac Hempstead-Wright) in the amazing cavernous home they've built beneath the streets of Cheesebridge. When the town's villain, Archibald Snatcher (Academy Award winner Ben Kingsley), comes up with a plot to get rid of the Boxtrolls, Eggs...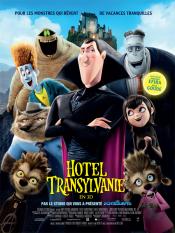 Hôtel Transylvanie
,
Genndy Tartakovsky
, 2012
Welcome to the Hotel Transylvania, Dracula's lavish five-stake resort, where monsters and their families can live it up, free to be the monsters they are without humans to bother them. On one special weekend, Dracula has invited some of the world's most famous monsters - Frankenstein and his wife, the Mummy, the Invisible Man, a family of werewolves, and more - to celebrate his daughter Mavis' 118th birthday. For Drac, catering to all of these...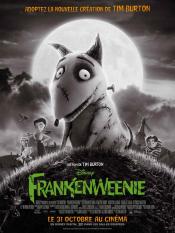 Frankenweenie
,
Tim Burton
, 2012
A heartwarming tale about a boy and his dog. After unexpectedly losing his beloved dog Sparky, young Victor harnesses the power of science to bring his best friend back to life—with just a few minor adjustments. He tries to hide his home-sewn creation, but when Sparky gets out, Victor's fellow students, teachers and the entire town all learn that getting a new "leash on life" can be monstrous. A stop-motion animated film,...
God Bless America
,
Bobcat Goldthwait
, 2011
Loveless, jobless and possibly terminally ill, Frank has had enough of the downward spiral of America. With nothing left to lose, Frank takes his gun and decides to off the stupidest, cruelest and most repellent members of society with an unusual accomplice: 16-year-old Roxy, who shares his sense of rage and disenfranchisement. From stand-up comedian and director Bobcat Goldthwait comes a scathing and hilarious attack on all that is sacred in...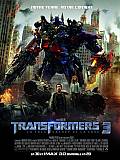 Transformers 3 : La Face cachée de la Lune
,
Michael Bay
, 2011
The Autobots learn of a Cybertronian spacecraft hidden on the Moon, and race against the Decepticons to reach it and to learn its secrets ...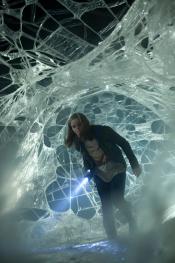 L'Heure de la peur
,
Neill Fearnley
(26 episodes, 2010-2014),
Peter DeLuise
(13 episodes, 2011-2012),
James Head
(12 episodes, 2010-2014),
Ken Friss
(10 episodes, 2011-2014),
Jason Furukawa
(4 episodes, 2011-2013),
Michael M Scott
(4 episodes, 2011-2012),
Terry Ingram
(3 episodes, 2010-2011),
JB Sugar
(1 episode, 2011),
Michael Robison
(1 episode, 2013),
Allan Harmon
(1 episode, 2014),
Jonathan A Rosenbaum
(1 episode, 2014), 2010
...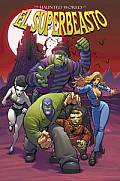 The Haunted World of El Superbeasto
,
Rob Zombie
, 2009
...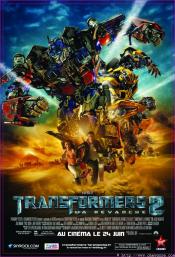 Transformers 2: La Revanche
,
Michael Bay
, 2009
The battle for Earth has ended but the battle for the universe has just begun. After returning to Cybertron, Starscream assumes command of the Decepticons, and has decided to return to Earth with force. The Autobots believing that peace was possible finds out that Megatron's dead body has been stolen from the US Military by Skorpinox and revives him using his own spark. Now Megatron is back seeking revenge and with Starscream and more Decepticon...
La Guerre des mondes
,
Steven Spielberg
, 2005
...
L'école fantastique
,
Mike Mitchell
, 2005
...
La véritable histoire du Petit Chaperon Rouge
,
Cory Edwards
,
Todd Edwards
(co-director) (co-directed by),
Tony Leech
(co-director) (co-directed by), 2005
Little Red Riding Hood: A classic story, but there's more to every tale than meets the eye. Before you judge a book by its cover, you've got to flip through the pages. For this story, we begin at the end. Furry and feathered cops from the animal world investigate a domestic disturbance at Granny's cottage, involving a girl, a wolf, and an axe. The charges are many: breaking and entering, disturbing the peace, intent to eat, and wielding an axe...