Filmography from : Tom Paolino
Actor :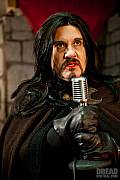 The Witching Hour 
,
Kevin MacDonald
, 2016
Welcome to Forest Cove. A Sleepy New England town ... with many stories to be told! When the moon rides high and the clock strikes twelve, DEVLIN DEEDS takes over the airwaves. Sitting at the console of his makeshift radio station, Deeds turns the old lighthouse into his own personal beacon of terror. Ocean waves crash against the rocks, fog rolls past the full moon, and the night owls of New England call in and share their stories with him....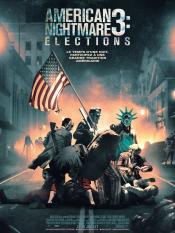 The Purge: Election Year
,
James DeMonaco
, 2016
It's been seventeen years since Leo Barnes (Frank Grillo) stopped himself from a regrettable act of revenge on Purge Night. Now serving as head of security for Senator Charlie Roan (Elizabeth Mitchell), his mission is to protect her in a run for president and survive the annual ritual that targets the poor and innocent. But when a betrayal forces them onto the streets of D.C. on the one night when no help is available, they must stay alive until...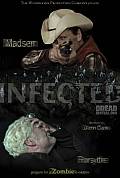 Infected 
,
Glenn Ciano
, 2013
Natural selection says that, when faced with a predatory intrusion, all organisms must evolve to survive. However, Darwin made no promises that evolution would lead to improvement... As they've been doing for years, Louis and his son, Andrew, are first to arrive at the peaceful cottage their hunting club rents each deer season, and as the other club members arrive, they begin the familiar, relaxing task of setting up the cabin. Deep in the...

Inkubus 
,
Glenn Ciano
, 2011
Inkubus tells the story of a skeleton crew working the final shift at a soon to be demolished police station. The night takes a gruesome turn when a demon, Inkubus (Robert Englund), calmly walks into the station holding the severed head of a murdered girl. Inkubus toys with the crew, allowing himself to be restrained, and begins to proudly confess to his litany of crimes, some dating back to the Middle Ages. Why? Inkubus has a score to settle...