Filmography from : Tom Riley
Actor :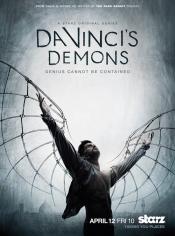 Da Vinci's Demons
,
Peter Hoar
(9 episodes, 2014-2015),
MJ Bassett
(2 episodes, 2013),
David S Goyer
(2 episodes, 2013),
Jamie Payne
(2 episodes, 2013),
Paul Wilmshurst
(2 episodes, 2013),
Jon Jones
(2 episodes, 2014),
Charles Sturridge
(2 episodes, 2014),
Mark Everest
(2 episodes, 2015),
Alex Pillai
(2 episodes, 2015),
Colin Teague
(2 episodes, 2015),
Justin Molotnikov
(1 episode, 2014), 2015
In a world where thought and faith are controlled, one man fights to set knowledge free. The secret history of Leonardo da Vinci's tantalizing life reveals a portrait of a young man tortured by a gift of superhuman genius. He is a heretic intent on exposing the lies of religion. An insurgent seeking to subvert an elitist society. A bastard son who yearns for legitimacy with his father. He finds himself in the midst of a storm that has been...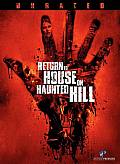 Return to House on Haunted Hill
,
Víctor García
(as Victor Garcia), 2007
Sarah Wolfe was the only living survivor from the massacre at the Vanacutt Mansion, but no one believed her claims that ghosts were responsible for the gruesome murders that took place there. Now her recent and questionable suicide leaves her sister, Ariel, no choice but to devote herself to finding out who - or what - was responsible for her death. Ariel discovers that Sarah sent her the diary of the sadistic Dr. Vanacutt just before she died,...