Filmography from : Tom Sullivan
Actor :
La guerre de l'ombre
,
Kari Skogland
, 2008
...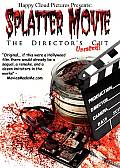 Splatter Movie: The Director's Cut
,
Amy Lynn Best
, 2008
A surreal and off-beat "documentary" about the making of a slasher movie called "Tessaract" (which, in turn, is about a group of filmmakers shooting a movie called "Splatter Movie") whose cast and crew is being stalked by a killer masquerading as the film's fictional killer. Written by Mike Watt and directed by and starring Amy Lynn Best, Splatter Movie quickly spirals into bizarre territory as the line between film and reality...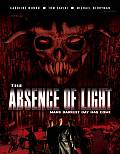 The Absence of Light
,
Patrick Desmond
, 2006
When a well-meaning scientist discovers how to create life that will benefit humanity, two competing organizations bent on world dominance attempt to steal the secret and create instead a race of inhuman super soldiers that will make slaves of the world!Agents Puritan and Sultan wrestle between right and wrong. Do they deliver the scientist's secret of life to the highest-bidding organization for their personal gain and earthly pleasure, or do...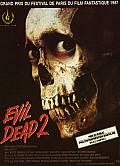 Evil Dead 2
,
Sam Raimi
, 1987
A sequel/remake of the film The Evil Dead. A young man named Ash takes his girlfriend Linda to a secluded cabin, and plays back a professor's tape recorded recitation of passages from the Book of the Dead. The spell calls up an evil force from the woods which turns Linda into a monstrous Deadite, and threatens to do the same to Ash. When the professor's daughter and her entourage show up at the cabin, the night turns into a non-stop, grotesquely...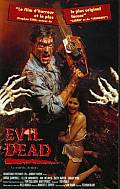 Evil Dead
,
Sam Raimi
, 1981
Five Michigan State University students venture into the hills to spend a weekend at an isolated cabin. There they discover an ancient Sumerian text, known as the "Morturom Demonto"; roughly translated as "The Book of the Dead." While searching the basement of the cabin, the students find and play a tape recording of demonic incantations from the book, unwittingly resurrecting slumbering demons that thirst for revenge. The characters...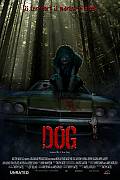 Dog
,
Timothy Gates
, 0
"A vast salvage yard, lies nestled in the woods, on the edge of a Mid-Western town. Owned and operated by a pair of sadistic, murderous brothers, the yard is a place of death and unimaginable horror. At night, the salvage yard is watched over, not by canines of the four-legged breed, but by "Dog", the owners' tormented younger brother. Warped by years of abuse at the hands of his brothers, horribly deformed by generations of in-breeding, the...