Filmography from : Tony Nunes
Writer :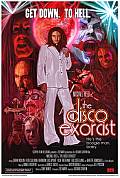 The Disco Exorcist
,
Richard Griffin
, 2011
...
Actor :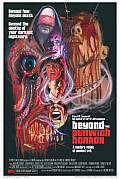 Beyond the Dunwich Horror
,
Richard Griffin
, 2008
Kenny Crawford arrives in Dunwich after hearing that his brother Andrew has been admitted to a psychiatric ward, and is suspected in a string of disappearances in the town. With the help of local reporter Marsha Calloway and the eccentric Upton Armitage he probes the last few weeks of his brother's life. As they do so, they uncover evidence of a plot in the works revolving around Andrew, his girlfriend Nikki Hartwell and her twisted friend Otto...

Nun of That
,
Richard Griffin
, 2008
Sister Kelly Wrath is a nun with a temper problem. After being gunned down in an alley, she is selected by God to join The Order of the Black Habit, a group of supernatural vigilante nuns on a mission to rub out the mob. But first, Moses, Gandhi and Jesus have a few challenges up their sleeves for her....
Splatter Disco
,
Richard Griffin
, 2007
...