Filmography from : Toshihiko Hino
Actor :
Tokyo!
,
Leos Carax
(segment 'Merde'),
Michel Gondry
(segment 'Interior Design'),
Bong Joon Ho
(segment 'Shaking Tokyo'), 2008
...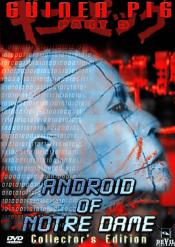 The guinea pig 2: Nôtoru Damu no andoroido
,
Kazuhito Kuramoto
, 1989
...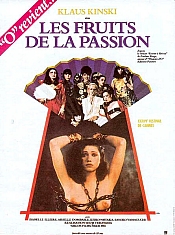 Les fruits de la passion
,
Shûji Terayama
, 1981
The story takes place in Shanghai. A girl loves a rich and much older man (played by Kinski). She is willing to do everything he wants to show her love, but he is playing a sick game with her. As part of this game he sends her to a Chinese brothel. A poor young boy sees her and falls in love with her. To get the money needed to sleep with her, he joins "the revolution". Additionally the movie shows the fate of some of the other prostitutes....