Filmography from : Toshiyuki Morikawa
Actor :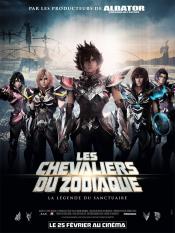 Seinto Seiya: Legend of Sanctuary
,
Kei'ichi Sato
, 2014
Warriors called "Saints" are the champions of hope who have always appeared since the Age of Myth whenever evil threatens the world. In this present day story, many years since the long fought "Holy War" we find Saori Kido, a girl troubled by her mysterious powers. She is saved by a boy, Seiya "Bronze Saint" from a sudden attack by an assassin, through the accident Saori realizes her destiny and mission and decides to go to "Sanctuary" with...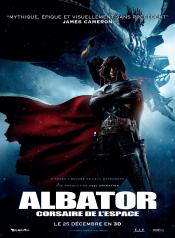 Kyaputen Hârokku
,
Shinji Aramaki
, 2013
Space Pirate Captain Harlock and his fearless crew face off against the space invaders who seek to conquer the planet Earth....
Biohazard: Damnation
,
Makoto Kamiya
, 2012
...
Ibara no O
,
Kazuyoshi Katayama
, 2009
A mysterious virus, nicknamed Medusa, is spreading around Japan, turning its victims into stone. Given the impossibility of finding an immediate cure, the government opts for cryopreserving a select group of patients until they come up with a solution. Kasumi, one of the chosen ones, has been asleep for years and her awakening, more than a bed of roses, is a bed of thorns, and happens in the midst of total chaos where monstrous creatures lie in...