Filmography from : Valentino Macchi
Actor :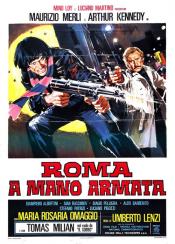 Brigade spéciale
,
Umberto Lenzi
, 1976
A tough, violent cop who doesn't mind bending the law goes after a machine-gun-carrying, hunchbacked psychotic killer....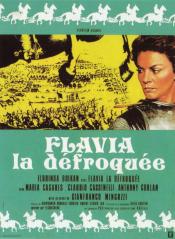 Flavia la défroquée
,
Gianfranco Mingozzi
, 1974
After a cult besieges her convent, a young nun goes with an army of Muslims to destroy the convent and kill who wronged her....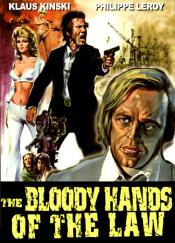 La fureur d'un flic
,
Mario Gariazzo
, 1973
...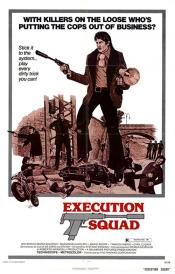 Société anonyme anti-crime
,
Steno
(as Stefano Vanzina), 1972
Enrico Maria Salerno is brilliant as the police officer who tries to discover the big ones behind the vigilante group. Mario Adorf is convincing as ever - once more portraying a rather dubious district attorney. This Italian-German co-production is also remarkable for singer Jürgen Drews who plays one of the criminals that fall victim to the vigilantes....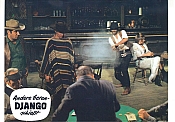 Tire... si tu veux vivre !
,
Sergio Garrone
(as Willy S Regan), 1968
...
L'adorable corps de Deborah
,
Romolo Guerrieri
, 1968
Deborah, a wealthy American, and her Italian husband, Marcel, are honeymooning in Geneva when they meet Marcel's friend Philip, who belligerently informs them that Susan, Marcel's former fiancée, has committed suicide. The couple stop at Susan's deserted villa, where Marcel receives a death threat over the telephone. In Nice, he continues to receive menacing phone calls, and Deborah begins taking tranquilizers; one evening she accidentally...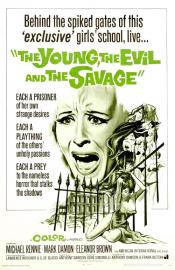 Le sadique de la treizième heure
,
Antonio Margheriti
(as Anthony Dawson), 1968
Behind the spiked gates of this "exclusive" girls' school, live... "THE YOUNG, THE EVIL AND THE SAVAGE."...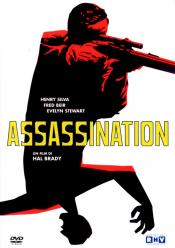 La peur aux tripes
,
Emilio Miraglia
(as Hal Brady), 1967
...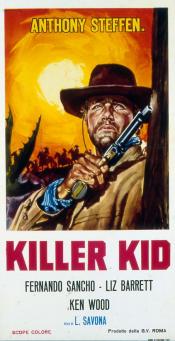 Killer Kid
,
Leopoldo Savona
, 1967
...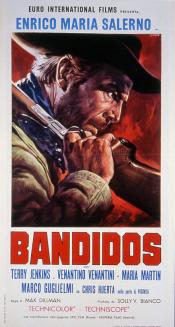 Bandidos
,
Massimo Dallamano
(as Max Dillman), 1967
Renowned gunman Richard Martin is traveling on a train, held up by Billy Kane, a former student of Martin's. Kane spares Martin, but only after shooting his hands. Years later, Martin meets an escaped convict, wrongly convicted for the train robbery. Martin trains his new student and both men seek out Billy Kane. ...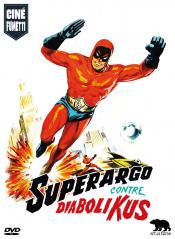 Superargo contre Diabolikus
,
Nick Nostro
, 1966
After accidentally killing an opponent on the ring, masked wrestler Superargo quits wrestling and, following the advice of his friend Col. Alex Kinski of the Secret Service, becomes a secret agent, using his superhuman abilities to stop villain Diabolicus' plans to wreck global economy by turning uranium into gold....