Filmography from : Vanessa Redgrave
Actor :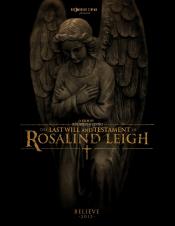 The Last Will and Testament of Rosalind Leigh
,
Rodrigo Gudiño
, 2012
The story of Leon, an antiques collector who inherits a house from his estranged mother only to discover that she had been living in a shrine devoted to a mysterious cult. Soon, Leon comes to suspect that his mother's oppressive spirit still lingers within her home and is using items in the house to contact him with an urgent message. ...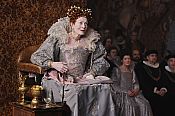 Anonymous
,
Roland Emmerich
, 2011
A political thriller advancing the theory that it was in fact Edward De Vere, Earl of Oxford who penned Shakespeare's plays; set against the backdrop of the succession of Queen Elizabeth I, and the Essex Rebellion against her. ...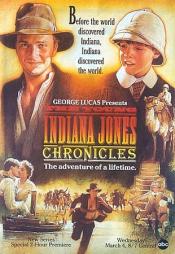 The Young Indiana Jones Chronicles
,
Carl Schultz
(21 episodes, 1992-1993),
Simon Wincer
(6 episodes, 1992-1993),
René Manzor
(2 episodes, 1992-1993),
Ellery Ryan
(2 episodes, 1992),
Bille August
(2 episodes, 1993),
Mike Newell
(2 episodes, 1993),
Vic Armstrong
(1 episode, 1992),
Terry Jones
(1 episode, 1992),
Jim O'Brien
(1 episode, 1992),
David Hare
(1 episode, 1993),
Joe Johnston
(1 episode, 1993),
Dick Maas
(1 episode, 1993),
Syd Macartney
(1 episode, 1993),
Peter MacDonald
(1 episode, 1993),
Gillies MacKinnon
(1 episode, 1993),
Deepa Mehta
(1 episode, 1993),
Gavin Millar
(1 episode, 1993),
Nicolas Roeg
(1 episode, 1993),
Michael Schultz
(1 episode, 1993),
Robert Young
(1 episode, 1993), 1993
The now legendary, almost mythical character of Indiana Jones once had a childhood. Every episode starts out with the elderly man that he is in the 1990's getting into a specific situation where he has to tell a story from his past. The stories go back to when he was ten years old and on a world tour with his father, and to his late-teens when he fought in World War I....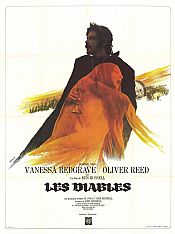 The Devils
,
Ken Russell
, 1971
This film focuses on an outspoken priest and a group of sexually repressed nuns in 17th-century France. ...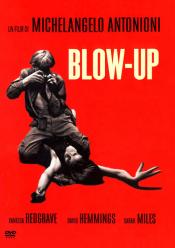 Blowup
,
Michelangelo Antonioni
, 1966
A successful mod photographer in London whose world is bounded by fashion, pop music, marijuana, and easy sex, feels his life is boring and despairing. Then he meets a mysterious beauty, and also notices something frightfully suspicious on one of his photographs of her taken in a park. The fact that he may have photographed a murder does not occur to him until he studies and then blows up his negatives, uncovering details, blowing up smaller and...