Filmography from : Vanessa Vander Pluym
Actor :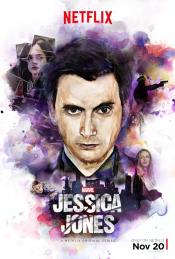 Jessica Jones 
,
Uta Briesewitz
(2 episodes, 2015-2018),
Simon Cellan Jones
(2 episodes, 2015),
SJ Clarkson
(2 episodes, 2015),
David Petrarca
(2 episodes, 2015),
Stephen Surjik
(2 episodes, 2015),
John Dahl
(1 episode, 2015),
Billy Gierhart
(1 episode, 2015),
Rosemary Rodriguez
(1 episode, 2015),
Michael Rymer
(1 episode, 2015),
Deborah Chow
(1 episode, 2018),
Neasa Hardiman
(1 episode, 2018),
Minkie Spiro
(1 episode, 2018), 2015
Ever since her short-lived stint as a superhero ended in tragedy, Jessica Jones has been rebuilding her personal life and career as a hot-tempered, sardonic private detective in Hell's Kitchen, New York City. Plagued by self-loathing and a wicked case of PTSD, Jessica battles demons from within and without, using her extraordinary abilities as an unlikely champion for those in need... especially if they're willing to cut her a check....
Death and Cremation 
,
Justin Steele
, 2010
In a typical American suburb filled with middle-class morals, Stan, a lonely 59-year-old, contributes to society by offering cremation services from his basement. In fact, Stan murders neighbors he perceives to be social bullies. Jarod, a bullied and fatherless 17-year-old high school outcast, lands an after-school job in Stan's cremation house; and the two develop an unusual working relationship that quickly evolves into a...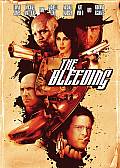 The Bleeding 
,
Charlie Picerni
, 2009
Surrounded by carnage, slaughter, brutal crashes and total mayhem, Shawn Black is in a race to save the world from pure evil. ...