Filmography from : Velimir Velev
Actor :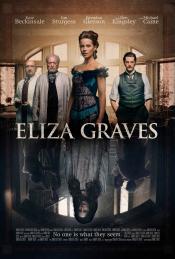 Hysteria
,
Brad Anderson
, 2014
A recent medical school grad who takes a position at a mental institution soon finds himself taken with one of his colleagues -- though he has no initial idea of a recent, horrifying staffing change....
Asylum
,
Todor Chapkanov
, 2014
An eleven-person riot squad races to an insane asylum to quell a recent inmate outbreak and hostage situation. They arrive, only to be caught off guard by a sudden barrage of insane patients. When they've finally fought off a wave, two of their squad members are missing, their communications return only static, and the doors are locked. They're trapped. They break up into three teams to track down the lost members. Strange sounds and religious...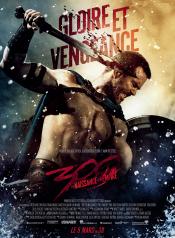 300 : La Naissance d'un empire
,
Noam Murro
, 2014
Based on Frank Miller's upcoming graphic novel "Xerxes" and told in the breathtaking visual style of the blockbuster 300, this new chapter of the epic saga takes the action to a fresh battlefield—on the sea—as Greek general Themistokles (Sullivan Stapleton) attempts to unite all of Greece by leading the charge that will change the course of the war. 300: Rise of an Empire pits Themistokles against the massive invading Persian forces led by...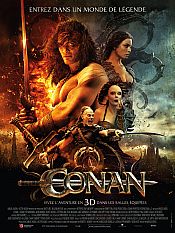 Conan
,
Marcus Nispel
, 2011
Cimmerian barbarian Conan has risen through the ranks of the nation of Aquilonia during its wars with the Picts and the Hyrkanians, earning Emperor Fortuna's trust enough to be named king of the land of Zingara, though Fortuna keeps Conan's adopted son Kon in his custody as collateral so that Conan will remain faithful to him. As twenty years pass, and Kon becomes a man educated and trained in the ways of Aquilonia. When Conan invokes the...
Man with the Screaming Brain
,
Bruce Campbell
, 2005
Man with the Screaming Brain is a story of greed, betrayal and revenge in a small Bulgarian town. William Cole, wealthy industrialist, winds up with part of his brain replaced by that of a Russian cab driver Yegor. The two couldn't be more different, but they share one thing - both were killed by the same woman. Brought back to life by a mad scientist, William and Yegor form an unlikely partnership to track down their common nemesis. ...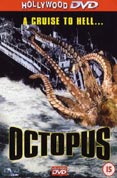 Octopus
,
John Eyres
, 2000
...