Filmography from : Velizar Peev
Actor :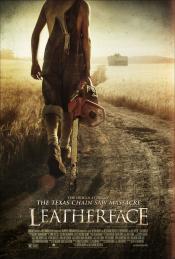 Leatherface
,
Alexandre Bustillo
,
Julien Maury
, 2017
Prequel about teenage Leatherface who escapes from a mental hospital with three other inmates, kidnaps a young nurse and takes her on a road trip from hell. Along the way, they are pursued by an equally deranged lawman out for revenge, one of these teens is destined for tragedy and horrors that will destroy his mind, molding him into the monster we now call Leatherface. ...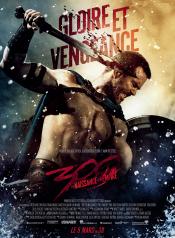 300 : La Naissance d'un empire
,
Noam Murro
, 2014
Based on Frank Miller's upcoming graphic novel "Xerxes" and told in the breathtaking visual style of the blockbuster 300, this new chapter of the epic saga takes the action to a fresh battlefield—on the sea—as Greek general Themistokles (Sullivan Stapleton) attempts to unite all of Greece by leading the charge that will change the course of the war. 300: Rise of an Empire pits Themistokles against the massive invading Persian forces led by...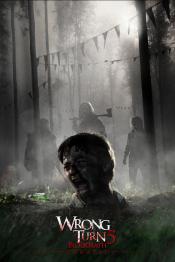 Détour Mortel 5
,
Declan O'Brien
, 2012
In the next chilling chapter of Wrong Turn, a small West Virginia town is hosting the legendary Mountain Man Festival on Halloween, where throngs of costumed partygoers gather for a wild night of music and mischief. But an inbred family of hillbilly cannibals kill the fun when they trick and treat themselves to a group of visiting college students who are dying for a good time ... ...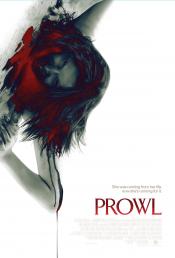 Prowl
,
Patrik Syversen
, 2010
Amber dreams of escaping her small town and persuades her friends to accompany her apartment-hunting in the big city. When their transportation breaks down, Amber and friends gratefully accept a ride in the back of a semi. But when the driver refuses to stop and they discover the cargo is cartons of blood, they panic. Soon panic turns to terror when the truck disgorges into a dark, abandoned warehouse where blood-thirsty creatures learn to hunt...
Universal Soldier: Régénération
,
John Hyams
, 2009
With stolen top-secret technology, terrorists have created a next-generation Universal Soldier - an elite fighter genetically altered into a programmable killing machine. With this "UniSol" (Former UFC Heavyweight Champion Andrei "The Pit Bull" Arlovski) leading the way, they seize the crippled Chernobyl nuclear reactor, threatening to unleash a lethal radioactive cloud. The only one who can stop them is Luc Deveraux (Jean-Claude Van Damme), a...
Cyclops
,
Declan O'Brien
, 2008
The corrupt Emperor Tiberius (Academy Award Nominee Eric Roberts) forces his bravest general, Marcus (Broadway star Kevin Stapleton), to subdue the monstrous Cyclops that has been decimating the countryside. Once the Cyclops is brought to the dungeons, Marcus is forced to fight in the gladiatorial games. Eventually, he and the Cyclops become allies and they fight together to defeat the corrupt Emperor and his evil nephew, along with the...
Hammerhead
,
Michael Oblowitz
, 2005
...
Mosquitoman
,
Tibor Takács
, 2005
...
Shark Attack III
,
David Worth
, 2002
...