Filmography from : Victor Lopez
Actor :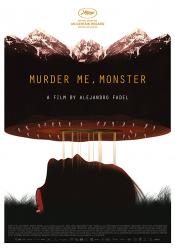 Muere, monstruo, muere
,
Alejandro Fadel
, 2018
Rural police officer Cruz investigates the bizarre case of a headless woman's body found in a remote region by the Andes Mountains. David, the husband of Cruz's lover Francisca, becomes the prime suspect and is sent to a local mental hospital. David blames the crime to the inexplicable and brutal appearance of the "Monster." Cruz stumbles on a mysterious theory involving geometric landscapes, mountain motorcyclists and a mantra stuck in his...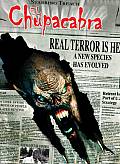 El Chupacabra
,
Brennon Jones
,
Paul Wynne
, 2003
When an animal control officer discovers that the legendary latino monster, a "Chupacabra" is killing in his city, he hunts it down with the help of a pretty scientist and uncovers a plot to use the deadly creature for the military....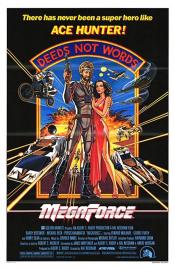 Megaforce
,
Hal Needham
, 1982
Story about a rapid deployment defense unit that is called into action whenever freedom is threatened....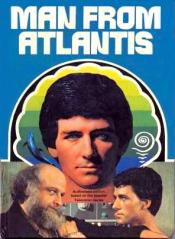 Man from Atlantis
,
David Moessinger
(2 episodes, 1977-1978),
Virgil W Vogel
(2 episodes, 1977),
Edward M Abroms
(1 episode, 1977),
Reza Badiyi
(1 episode, 1977),
Richard Benedict
(1 episode, 1977),
Dann Cahn
(1 episode, 1977),
Barry Crane
(1 episode, 1977),
Marc Daniels
(1 episode, 1977),
Robert Douglas
(1 episode, 1977),
Charles S Dubin
(1 episode, 1977),
Harry Harris
(1 episode, 1977),
Lee H Katzin
(1 episode, 1977),
Michael O'Herlihy
(1 episode, 1977),
Dennis Donnelly
(1 episode, 1978),
Paul Krasny
(1 episode, 1978), 1978
Mark Harris is the lone survivor of the legendary sunken continent of Atlantis. Having adapted to life underwater, Mark possesses webbed hands, light-sensitive eyes, and the ability to swim at low depths in the sea for long periods. He draws strength from water and can overpower most ordinary men. Mark assists an institute for undersea research operated by his human friends, Dr. Elizabeth Merrill and C.W. Crawford, and joins Dr. Merrill in...